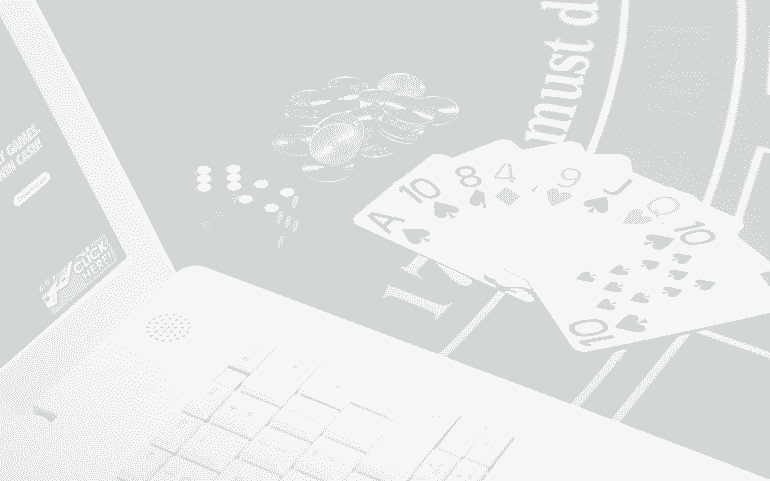 Belatra review
Belatra (full name – Belatra Games) is a manufacturer of slot machines from Belarus, one of the market leaders in the post-soviet space. The company has made a name for itself by working in the offline market, supplying slot machines, boards, cases and other components.
At this stage, Belatra officially works in the online niche. Although offline is still the main activity. 

Open
Games Variety

7/10

Graphics and Design

9/10

Software and Interface

7/10

Operational stability

9/10

Cross-platform

8/10

Support

9/10

Progressive Jackpots

9/10

Subjective opinion

x0.8
General description
Belatra Games together with "Igrosoft", Unicum stood at the origins of gambling in the post-soviet space. Initially focusing on the production of boards and components, the Belarusian company was able to turn into a full-fledged developer with its own portfolio of offline and online games. Now the manufacturer is close to fully integrate into the global online gambling market.
The business card of Belatra is the presence of its own production facilities, where the full cycle of creation of gaming machines takes place. The company has equipment like machines and lasers, as well as offices with programmers. That is, all products of Belatra Games are developed directly by the company on its own platform.
The manufacturer offers both software solutions and hardware. List of products in Belatra catalog:
Games (over 100 titles);
Game sets (multi-gaming packages);
Jackpot systems – a solution for quickly creating jackpot draws;
Slot machines – physical slot machines of four types;
Accessories: brackets, boards, cabinets, and spacers;
Flashing boards;
Multimedia advertising boards.

The main markets for the manufacturer are the CIS countries and Latin America. Slot machines from Belatra Games are found in hundreds of gambling halls. You can even find them in a Vegas casino. In total, there are more than 100 positions in the offline portfolio.
The company made the official transition to the online market in 2017. In a short period of time, Belatra managed to obtain certificates from several independent auditors: Trisigma, Gaming Laboratories International, BMM Testlabs. there are also numerous national Belarusian certificates. In fact, Belatra operates under the license of Belarus, the plans – to obtain permission from the MGA. The head office of the company is located in Minsk, and there are representative offices in the Russian Federation, Ukraine, Czech Republic, Argentina, USA.
Belatra History
Belatra was founded in 1993 in Belarus. For a long time, it was called Belatra Limited and specialized exclusively in the development and supply of components for slot machines: boards, electronic keys, electronic locks.
As of 2003, the portfolio consisted of only four slots (Al Catraz, Lucky Drink, Merry Joiner, Viking's Fun) and eight video poker. But in 2004, Belatra became a part of the Belarusian Chamber of Commerce and industry, thinking about expanding its business. In the same year, the catalog was replenished with six new games. 2005 was a fateful year: Belatra began to produce its own one-armed bandits – with their screens, body, Board and of course the content.
The Belarusian manufacturer began to appear more often at exhibitions: EELEX, ATEI, ICE. In 2006, the production of two-screen devices is being adjusted, the company is probing the South American market. The portfolio is growing, and more and more devices from "Belatra" occupy Central places in the halls of clubs in Ukraine, Russia, Belarus.
Not the most pleasant year was 2009, when gambling was banned in Ukraine and Russia at the same time. In the second half of that year, the official website of the provider was unavailable for a long time, and rumors began to spread about the termination of the company. In fact, the portal was just updated, and no one was going to leave. Only during 2009 – 2010 visited ICE2009 and 2010, G2E, FADJA.
By 2011, the catalog Belatra was already more than 20 games: slot machines, poker. The company was also the first to delegate its machine (Multi-Millionaire) to the newly formed register of machines in Belarus. The developer continued to produce machines and components, visit various exhibitions. At one of these exhibitions in London (ICE) in 2017, Belatra Games agreed on a strategic partnership with SoftSwiss. Its essence was as follows: Belatra officially enters the online gambling market. From this moment a new page in the history of the company begins.

Belatra Best Slots for Canadians
The offline and online portfolios of Belatra Games are slightly different. After signing a deal with SoftSwiss in 2017, it was decided to digitize the most popular products of the developer. Therefore, if the offline games from "Belatra" more than 100, then online a little more than fifty. Moreover, some of the online slots are new items that were released after 2017.
The most popular and successful provider release of all time is Lucky Drink. This slot is already two decades old, but it does not lose its popularity today. At its core, this is a simple machine with a 5x3 playing field and 10 pay lines. The gameplay is standard as for the games of the late 90s, early noughties: three or more scatters open free spins, before which a special prize symbol is selected. There is also a retrigger.
If we speak for something more modern, then here we note the highway Stars slot machine. Here the gambler is waiting for 25 pay lines + wheel of fortune, in which you can hit a big jackpot. There is also a free spins mode.
From absolutely something new (the release took place in 2019) – Hungry Caterpillars. With quite standard mechanics (5x3, 9 pay lines), this slot already has unusual gameplay: an interactive bonus game, expanding savages.
The vast majority of machines from Belatra are designed for five reels, three rows and 9–25 pay lines. There are exceptions. For example, in Spanish Armada, there are 100 lines. There are also classic three-reel one-armed bandits. The graphics in almost all games are 2D and Minimal animations are present when bonuses/free spins are activated and during prize rounds. Almost everywhere there is still a risk game.
In addition to slot machines, in the online portfolio of Belatra Games, there are roulette and bingo (Just a Bingo).

Best Belatra online casinos in Canada
The beginning of cooperation with a large SoftSwiss platform opened the doors for Belatra to numerous casinos. Now games from this manufacturer can be found in dozens of Russian-speaking online casinos. From the  Softswiss line are brands such as JetSpin, Betchan, BitStarz. You can find games provider also in PlayFortuna and Parimatch. The company mainly focuses on players from the former Soviet Union. 
Awards
Quote from Belatra Games website:
"Annual participation in the world's largest exhibitions in Buenos Aires, London, etc. brings the company jury awards and well-deserved recognition of gambling professionals"
The provider regularly visits EiG, IGB, ICE, G2E, FADJA, SiGMA, SAGSE.  

Jackpots
One of the products in the developer's catalog is the jackpot system (jPot System), designed for gaming halls and offline clubs. As for progressive jackpot slots, these include Venetian Rain, Halloween, Neon Bar, Green Grocery, Local Pub and a number of other titles.  

Conclusion
Belatra Games is one of the few successful gambling companies in the former Soviet Union. It has existed for more than 20 years, having made the way from a small manufacturer of components for slot machines to a full-fledged online provider with a presence in the international market. So far, the company has only just begun its integration into the online niche, which does not prevent it from delegating its digitized products to the best casinos in the industry.