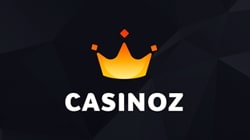 Blackjack Blackjack Review
Blackjack is one of the most popular gambling games all over the world. There is nothing surprising that any respectful producer of software for online casinos releases its versions of this game if only it doesn't specialize on games of some special category. Of course, few models of blackjack are presented in the gaming assortment of Random Logic company (Cassava). We would like to talk about one of them which was named simply Blackjack in the following review.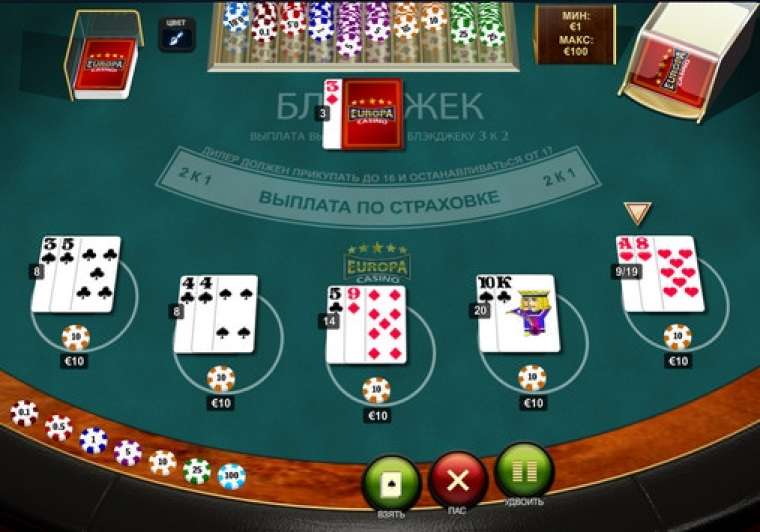 How to Play Blackjack
Blackjack by Random Logic is a
classic European online blackjack
where six standard decks of fifty cards with no jokers are used. All cards are shuffled before each deal.
For example, in 888 Casino it is possible to play Blackjack on one-five boxes and stake from one to three hundred dollars per each of them.
The aim of the game remains the same in Blackjack. You need to win the dealer getting a higher score on your boxes than he does, but never exceeding twenty one. It is also possible to get a payoff when the croupier has an overtake or by successfully placed insurance of blackjack.
We won't explain details of the rules of Blackjack here. All the basic points are carefully described in the special article at Casinoz. Here we would only talk about the main points of the rules of Blackjack game produced by Random Logic:
First the dealer deals one card to himself and lays it face-up.
The dealer stands on any seventeen.
The player can make double at two first cards which give nine, ten or eleven points.
Double is allowed after split.
Only the even value cards can be split (fives, jacks and etc.).
Each of split aces is dealt with one card.
Blackjack is impossible on boxes formed in result of split.
Split can be made on one box up to four hands.
In case of an open ace on dealer's hand, it is possible to place an insurance of blackjack.
There is no surrender in Blackjack developed by Random Logic.
The standard wining box is paid 1:1, blackjack - 3:2, insurance - 2:1.
According to the official information provided by the producer, it is possible to reach 99,48% payback in this game.
Blackjack Interface
This game has a very beautiful and quite realistic interface, which makes you feel yourself a customer of a land-based casino. Here we would like to describe functions of different buttons which get active at the control panel depending on gaming situation shortly:
Rebet – repeat the bet.
Rebet x2 – double up the bet.
Deal – deal the cards.
Clear – remove the bets.
Stand – stop taking cards on a box.
Hit – take a card on a box.
Double – double up the bet on a box.
Split – split cards on a box.
Insurance – place the insurance.
An amount of the bet is selected by the player with help of chips of the following value: 1, 5, 25 and 100 dollars. It is possible to activate a turbo deal and switch off the background music. You can find detailed description of the game at the website of 888 Casino, but only in English.
Conclusion
It is the wonderful online game for all the fans of classic European blackjack. It would perfectly suit as the beginners as the experienced gamblers. The advantages of Blackjack by Random Logic are its stunning design, the realistic graphics and the very convenient interface.
Well, don't you forget about quite profitable rules, which lets you play almost on even chances with the casino. To get such a result, it is necessary to learn the optimal strategy of Blackjack. The
special thematic article
published at Casinoz would help you doing it.
Play Blackjack in Canadian Casino for Real Money
You can play Blackjack free or by real money in 888 Casino. To make it, you would have to open an account there, because Blackjack is unavailable without registration even in a training mode here. You can make it right now if you spend just a couple of minutes.