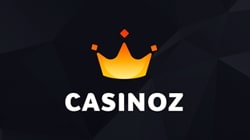 Wheel of Riches

How to Play Wheel of Riches
Wheel of Riches is afree arcade game released by Microgaming. It is necessary to guess the winning number or group of winning numbers and make the appropriate bet.
The wheel that is used in Wheel of Riches is arranged vertically. The ball is not spun. There is an arrow located at the top instead. The winning number is determined by the arrow.
The wheel contains thirty-nine black sectors numbered from 0 to 36, as well as Spins and Bonus.
The field for Wheel of Riches slightly differs from the roulette wheel. It has four columns and four sectors for bets on a color. It is possible to make both inside and outside bets:
On a single number (straight up) - x36
On two numbers (split) - x18
On four numbers (straight or square) - x9
On eight numbers (line) - x4.5
On column - x4
On color - x4
On dozen - x3
On even money (even/odd, high/low) - x2
Each of them has its own range of bets. You can see them when you hover the mouse cursor over the appropriate field and wait for the appearance of a window.
It is impossible to wager on the sectors Spins and Bonus. If they come up, the bonus round is triggered.
Wheel of Riches Bonus games
When Spins becomes a winning sector, the player receives free spins. Their number can reach five. All bets during these spins remain unchanged. The round finishes earlier, if No Win comes up. The number of free spins can be elevated.
If the arrow stops opposite to Bonus in the basic round, the customer will take part in the bonus round. He or she will have an opportunity to get a significant payout if the sector with a good multiplier comes up, but the payout is not guaranteed.
Wheel of Riches Interface
The wheel is located in the right part of the screen of Wheel of Riches. The field is situated from the left side. Users can see the chips on the control panel. They are used to select bet sizes. There are also several other buttons:
Spin is used to spin the wheel
Repeat allows repeating the previous bet
Clear is used to remove chips from the field
Undo is used to cancel the bet
Redo allows returning the made bets
Double is used to double the bets
The winning amount of the recent spin appears in the window Last Win, which can be seen in the upper left corner of the field. The total bet size is indicated in the window Total Bet.
Conclusion
Wheel of Riches can be considered to be a unique analogue of roulette with bonus rounds and free spins.
Play Wheel of Riches in Canadian Casino for Real Money
You can play Wheel of Riches either for money or in training mode at Crazy Vegas Casino and other online casinos using software developed by Microgaming. Users can run this game without registration directly on the portal Casinoz but only for fun.