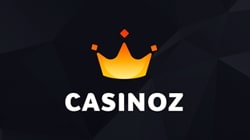 Game, Set & Scratch

How to Play Game, Set & Scratch
Game, Set & Scratch is a free online scratch card that consists of two independent rounds, which are played for one bet.
In the first round you need to find three identical images of a tennis player in the card, scratching off a protective covering. Each combination of symbols has its won multiplier by which your bet is multiplied to determine the payout amount. It reaches x10,000.
In the second round you just have to watch the final stage of the game. If the ball lands in, you will win. The payout sum is determined randomly. It may reach x100.
It is possible to scratch off a protective covering using the mouse cursor. Users can also reveal all areas by clicking on the corresponding button of the control panel.
Game, Set & Scratch Interface
The interface of Game, Set & Scratch is simple, but it is not very easy to master it without knowledge of basic concepts. Therefore, we would like to explain the functions of the basic elements:
View Payout shows the paytable
New Card is used to start a new round
Stake allows selecting the bet size
Reveal All is used to scratch off the entire covering
Win shows the payout
There is an info line with advices above the main screen. The question mark from the right side is the button that opens the section Help. Users can disable audio effects in Game, Set & Scratch.
Conclusion
Game, Set & Scratch is a standard scratch card dedicated to the sport. It is interesting due to the fact that the player has the opportunity to receive two payouts for one wager. In addition, funny characters drawn in the cards can really amuse gamers. In short, Game, Set & Scratch focuses on tennis fans and those who like simple gambling games.
Play Game, Set & Scratch in Canadian Casino for Real Money
It is possible to find Game, Set & Scratch at online casinos running on software released by Microgaming. We recommend that you should play Crazy Vegas Casino, where it is available in free mode or for real money. This scratch card can be tested without registration for training bets directly on the portal Casinoz.