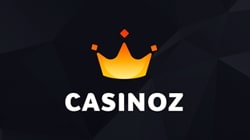 Diamond Valley

How to Play Diamond Valley slot machine
«Diamond Valley» is the slot machine with progressive jackpot. This video slot is available only for real game. The progressive jackpot is based on deductions of a small percent of the best of every customer. More best, higher an amount of the jackpot is. If somebody is lucky to hit it, payout of the whole amount resets the jackpot and the process starts from the beginning.
An amount of the maximal payoff of this game is 5000 bets. This model is provided with Scatter symbol - an images of a red ruby, which doesn't have to drop out at the active line to bring you a prize. Payoffs won during the bonus round and those you won with help of Scatter are added to the rest payoffs by lines.
There is an images of a hand, which can trigger the bonus round of «Diamond Valley» slot machine. In the bonus game you would have to pick one of three characters (an Indian, a cowboys or a lady) to save him from a hole and you get a part of their catch as a reward.
By the end of the bonus round you go back to the regular game of «Diamond Valley» slot machine and your bonus prize is transferred to your gaming account.
You can quantity of total bets you win when different number of Scatters drop out at the screen in the brackets (2 symbols/3 symbols/4 symbols/5symbols).
Diamond (fifth line with the maximal bet) (--- /--- /--- /jackpot)
Diamond (5 /50/500/5000)
Dollar sign (5 /50/ 500/2500)
bird (2/10/100/1000)
Treasure box (2 /10 /100/ 1000)
Fire (---/ 5/ 30/ 300)
Teeth (---/ 5 /20 /300)
Scatter (---/ 5/ 20/ 200)
Diamond Valley Symbols, Wild, Scatter
The gaming symbols, which you can see at the reels of «Diamond Valley» slot machine, are images of a diamond, dollar sign, a bird, a box with treasures, fire and teeth.
Diamond Valley Bonus games
Bonus symbol is an images of the hand with diamond. In the bonus round of «Diamond Valley» slot machine you would have to pick one of the persons and decide which hand to take prize from.
Diamond Valley Interface
The functionality of this game is simple and accessible. All the controlling buttons are traditionally situated int he bottom part of the screen. You can see the following buttons:
Spin – start a new spin.
Bet Max – start a new spin by the maximal bet.
Bet one – activate one pay line.
Paytable – open the payment table.
Conclusion
This game is worth playing even for those who has a small budget. Every pay line can cost you one dollar. It is a fixed bet and unfortunately there are no options, but the game promises to be interesting, moreover, the progressive jackpot creates a suspense atmosphere and thrill.
Play Diamond Valley in Canadian Casino for Real Money
You can enjoy this game if you pass the registration in the international online casino
Las Vegas Casino
.Your responses about «Diamond Valley» slot machine would help us making Casinoz more interesting and useful for the readers. Please share your impressions in comments to the review and rate this game. Your opinion is very important for us.