The roulette is called the Queen of the casino, but this is nothing more than a tribute to an ancient tradition. Slots have long been the true kings of gambling. Their hegemony is especially evident in online gambling. In any online casino, there are several times more of slot machines than all other gambling games combined. On the largest portals, the number of video slots is not even hundreds, but thousands.
Dozens of famous developers and numerous little-known studios regularly release new slot machines. They dedicate them to a variety of topics, implement unique bonuses in them, surprise customers with unexpected prize features and lure potential players with spectacular animation.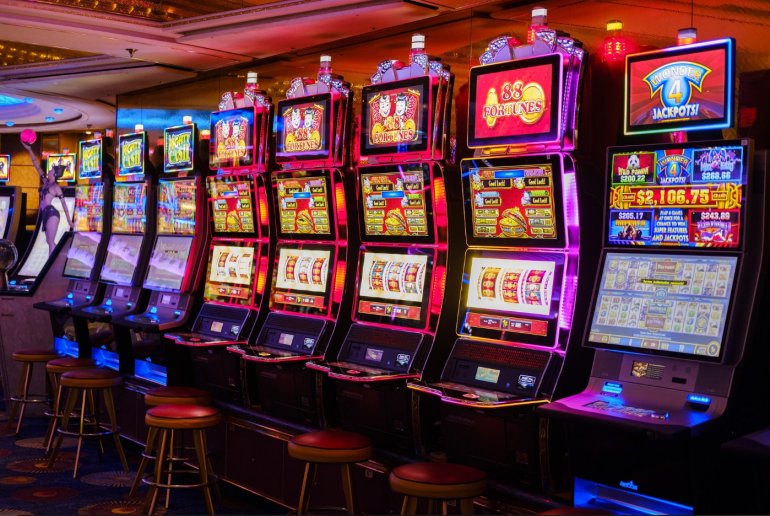 The first mechanical slot machines consisted of three reels and featured a simple, even monotonous gameplay. Currently, the most common five-drum models with several types of symbols, free spins, bonuses, and other gameplay options. There are also games with four, six and another number of reels, but it is rather exotic.
Is it possible to say that five-reel slots are better than three-drum machines? Or should we say the opposite?
Such statements are nothing more than a subjective opinion, which cannot be regarded as a universal rule.
Next, the article discusses the key features of slot machines with three and five reels. It will help to understand the following questions:
What are the fundamental differences between the two varieties?
What are they like about each other?
Why are five-reel slots more popular these days?
Why do many customers prefer banal devices with primitive design and monotonous gameplay?
How to choose the best slot machine in a particular category?
After reading this article, you can finally decide what type of casino slots you like.
Basic features of casino slots
First, let's compare the main characteristics of three-and five-reel slot machines. The following are typical features of both types but remember that many developers deviate from the classical canons, giving the model atypical features.
| | | |
| --- | --- | --- |
| | Three reels | Five reels |
| Number of reels | Three | 5 and more |
| Number of lines | 1 - 5 | From 9 or no lines at all |
| Special symbol | Can be analogs of the scatter symbols and the symbols forming winning combinations | There are Wild, Scatter, multiplier symbols and all sorts of bonus pictures |
| Risk-the game | No | Often present |
| Free spins | No | One of the most common options |
| Bonus game | No | Come in different variations |
| Volatility | Usually high | Often low or medium |
| Cumulative jackpots | Rare | Present more often |
| Topics | Usually classic | Very diverse |
| Rules | Very simple | Often very complex |
| Graphics | Often uncomplicated | More and more spectacular |
Once again, in modern gambling, there are more and more slots that are at the intersection of genres or have unique features.

Which slot machines do pay more?
In both categories, there are slots with very low and quite high rates of return to the player. The level of RTP does not depend on belonging to a particular group.
However, most experienced online casino customers will surely agree with this statement:
Among the uncomplicated three-reel slot machines there are more models with a high theoretical return.
In any case, when getting acquainted with a new game, always study the characteristics and pay attention to the RTP.
If you are looking for the most giving slot machines, pay attention to these models:
This list includes classic slot machines and multi-functional video slots.
Which slot machines do pay more often?
The frequency of payments in this paragraph refers to the degree of volatility. It is also called video slot variability or variance. The higher it is, the wins are less frequent, but larger.
Most of the new five-reel slot machines have an average level of volatility, although there are models with a very low or high enough level.
Among the three-drum machines, games with above-average variability prevail. This is due to the small number of active lines, lack of bonuses and special symbols.
In recent years, developers indicate the variance in the reference sections that are attached to the model, or in the description on the official website.
Which slots are more interesting?
The answer to this question may be purely subjective. Each client has his own idea of what should be an interesting slot machine. Someone likes frequent payouts, someone prefers free spins, and someone is bored without chasing accumulative jackpots.
We can definitely say that in five-reel video slots the gameplay is usually more diverse. It is not uncommon for models in which free spins, jokers, scatters, multipliers, bonus games and jackpots are available at once.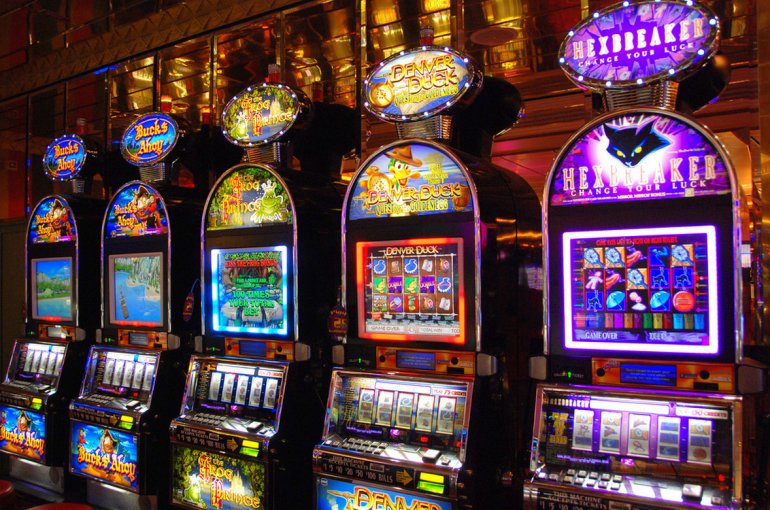 Systems of several levels, unique features of the gameplay, non-standard rules of forming combinations-such characteristics are also more common in slots with five reels.
But we must admit that the new three-reel slot machines can also surprise even sophisticated users of online casinos. Many developers are not afraid to deviate from the classic canons and offer slot machines with original features.
What slot machines are more spectacular?
Of course, in this category with a large margin win video slots with five reels. Of course, models with three reels are also colorful and spectacular, but most often they are not very catchy.
New video slots of the largest manufacturers usually delight with bright animation, a high degree of detail, catchy icons and impressive sound. See for yourself by reviewing reviews of the latest innovations at Casinoz.
Why do people choose classic slot machines?
Clients who prefer the traditional slot machine can give them a preference for a variety of reasons, including some personal ones. Here are a few typical explanations:
Simple rules – if you do not like to understand the many nuances of bonuses, features of symbols and other aspects, play on machines with three reels. They rarely have complicated rules.
High speed – Animated screensavers, numerous combinations, frequent prize options slow down the gameplay. In "fruit machines" and other similar models, everything happens much faster.
Habit – Many users are playing on the classic slots out of habit. Some models migrated to online casinos from real halls, "pulling" loyal fans.
Nostalgia – this point is similar to the previous one. Sometimes people run traditional devices to indulge in memories of the first gaming experience, friends, hometown and the like.
A high degree of volatility – not everyone likes to receive small payments in almost every spin. Many players prefer to wait out the black stripes in the hope of breaking a large jackpot in one successful spin. This opportunity is often provided by classic slot machines.
If you like traditional slot machines, tell us in the comments what they attract you.
Why do players choose five-drum video slots?
Let's list the main reasons that encourage customers to play multi-functional slots with five or more reels:
A variety of gameplay – Players like Wild symbols, additional multipliers, original bonuses, unusual prize features, frequent free spins and other features. These models do not get bored for a minute.
Entertainment – Many modern slot machines amaze with the quality of graphics and animation effects. Some of them are ready to challenge the latest Hollywood blockbusters. Of course, this attracts users.
A wide range of topics – video slot manufacturers try to cover all the topics demanded by potential customers. They produce slots for dog lovers, cat lovers, movie fans, comic book fans, music fans, gossip columnists, wild west fans and so on. Playing on the devices, you can go back to childhood, imagine yourself a pirate, dream about the luxurious life of millionaires or be in the company of your favorite movie character.
Unique features – the new slot machines use built-in betting systems, 3D graphics, levels, numerous settings, and other options. There are even models with virtual reality. This can not but attract fans of modern technology.
Numerous slots with jackpots – among the five-reel machines there are many more games with progressive jackpots.
Large bets – usually in classic slot machines, the maximum limits are not very high, so high rollers prefer video slots, in which bets can reach several thousand per spin.
A low level of volatility – a large number of lines, a variety of special symbols, all kinds of bonuses and prize functions reduce the variance. Usually, in such models, many combinations that are pleasant to the client are formed. The fact that the payouts are rarely very large does not really bother enthusiastic players.
Write in the reviews what you like five-reel slots.
What casino slot machines do gambling experts recommend?
Most professionals do not play slots at all. They prefer blackjack, video poker and other games of chance, in which you can get a mathematical advantage of the institution. In machines, the theoretical return is not high enough, and it can not be increased with the help of any betting systems or other strategies. This means that it will not be possible to win the casino on video slots. Over a long period of time, it will still benefit.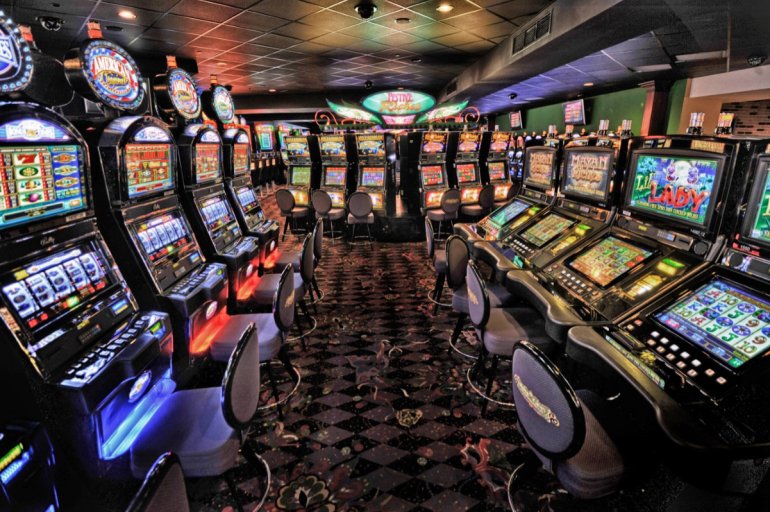 However, there is a category of experts who claim that they have learned to make a living playing machine with progressive jackpots. As a rule, we are talking about offline devices with accumulative amounts, which must be played before they reach a certain size. It remains only to find a model in which the maximum limit is close. Ideally, it should not be very popular with customers. Of course, this task is not easy.
Read more about this system of professional casino slots game in an interview with Peter Liston.
Casinoz tips how to choose a slot machine
In previous articles, we have repeatedly given tips for choosing gambling games of all genres. If you want to thoroughly understand this issue, study the publications in the thematic sections of the portal. Below we will focus on the key aspects, but first, we will share our opinion about the battle "Five VS Three".
The number of reels in a slot machine is nothing more than a matter of personal preference.
Good models are found in both groups. Choosing the device, focus on other factors:
RTP – return rate to the player,
Volatility – how often and how much the slot pays,
The range of rates – the dispersion between the minimum and maximum rates,
Interface convenience – comfort, functionality, system requirements and so on,
The manufacturer – is the authority of the developer in the world of gambling,
Originality and so on.
Read more about all these points in the special materials at Casinoz.
It is quite difficult to identify the most popular slot machines because the tastes of customers often change, and new machines appear every day.
Conclusion
So which slot machines are better: five-reel or three-reel? Asking such a question is the same as asking which pets are better: cats or dogs. Each person will have indisputable arguments in favor of his choice.
A final tip:
Choose the format, design and theme of the gaming machine at the call of the heart, but study with a cold mind the factors affecting the probability of winning.
It's good that the slot evokes pleasant memories or captivates you with incredibly interesting gameplay. But more importantly, what chances of winning it leave you. However, if you play solely for fun, positive emotions come to the fore.
Let's discuss the topic in the comments. Tell us about your preferences. Give arguments in favor of one or another type of slot.