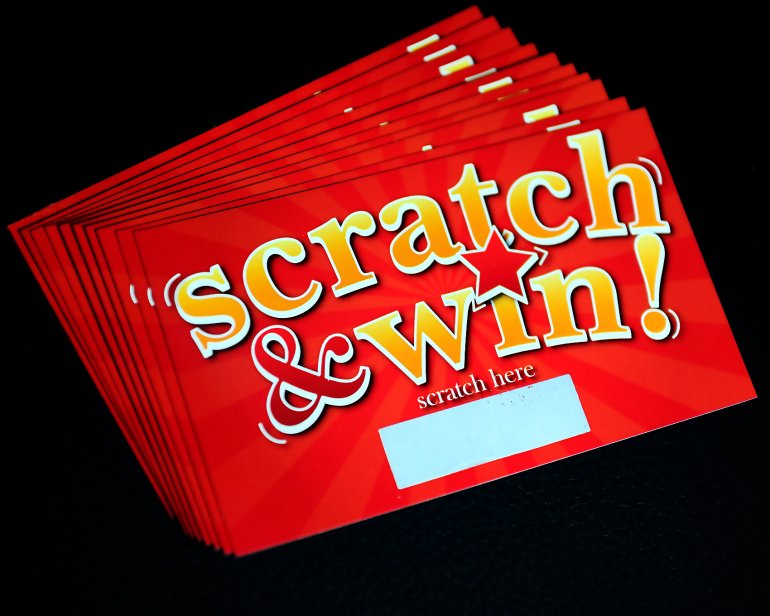 Scratch cards are a relatively new kind of lottery that has been presented in online casinos not so long ago. In general, lotteries have been known to mankind since time immemorial, but scratch cards appeared only in the 70s' of the last century.
They were invented by a group of American scientists from Massachusetts who created a special coating protecting the contents of a lottery ticket but easily rubbed off with a coin or any other hard object.
A little bit of scratch cards history
The very concept of using scratch cards was revolutionary because it implied instant draw with instant wins.
One of the first American lotteries of scratch cards was called "Instant Play".
This idea was picked up by most of the national and local lotteries, which offered their own tickets to the citizens.
In 1987 AstroMed Inc, located in Rhode Island, patented a scratch card. It was the turning point in their further development and spreading worldwide.
We should say, scratch cards were used not only for lotteries and prize drawings. They found their application in various industries, including advertising, charity, and many others. To this day, they are used to pay for various services.
In the former USSR, instant wins were very popular, and even today, they have enough fans. At the beginning of the 21st traditional scratch cards have lost their former relevance.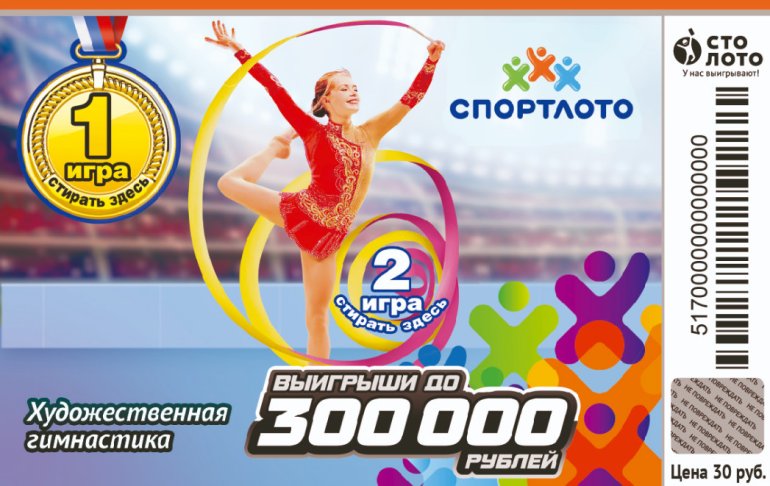 In November 2005, Scratch2Cash launched its first project dedicated to online scratch cards. Other developers picked up the idea, and now it's a pretty common game to play in various online casinos. The next step in the development of this type of lotteries was offering them in the mobile casinos.
Henceforth, you can check your luck at any time without running to the nearest kiosk, stay in line, and then look for a coin in the pockets, rubbing frantically for fear of spoiling the image on the bottom layer. Just go to the site and rub the card with a mouse if this ritual is important for you.
Online scratch cards rules
We know hundreds of online scratch cards at the moment. Of course, they all have particular features and rules. However, we can call common principles typical for all games.
The goal of the game is to find a paying combination of several same symbols in the card.
For some scratch cards, the winning symbols must be in a line, while others may offer random placement.
Scratch cards bonuses
Some software developers offer scratch cards with advanced features like:
Progressive jackpot.
Bonus payouts.
Special raffles.
Increased multipliers, etc.
Make sure you always carefully read the T&C.
RTP and volatility of scratch cards
Instant wins may significantly vary by these parameters, so you should carefully check each game's features.
Casinoz experts have seen the games with RTP below 90% and scratch cards with the return to player over 98%.
Usually, the volatility isn't high. Payouts are frequent, but most of them are somewhere around the cost of the ticket. Those games that draw jackpots feature a higher dispersion.
Development perspectives
A few years ago, it was difficult to say whether this type of lotteries had a great future or not. Now we can confidently speak about the success of instant wins. They are popular among players from different countries, and many software producers regularly release new games.
Scratch cards attract players by the following:
Primitive rules.
Fast gameplay.
High payouts.
Extra bonuses.
Great selection of games, etc. 
Do you play scratch cards in online casinos? Please share your opinions in the comments and tell us about your favorite games.