When Charles Fey invented the first Liberty Bell slot machine in 1887, he could not imagine how successful his invention would be. However at the moment, we can notice how his invention has changed the gambling world.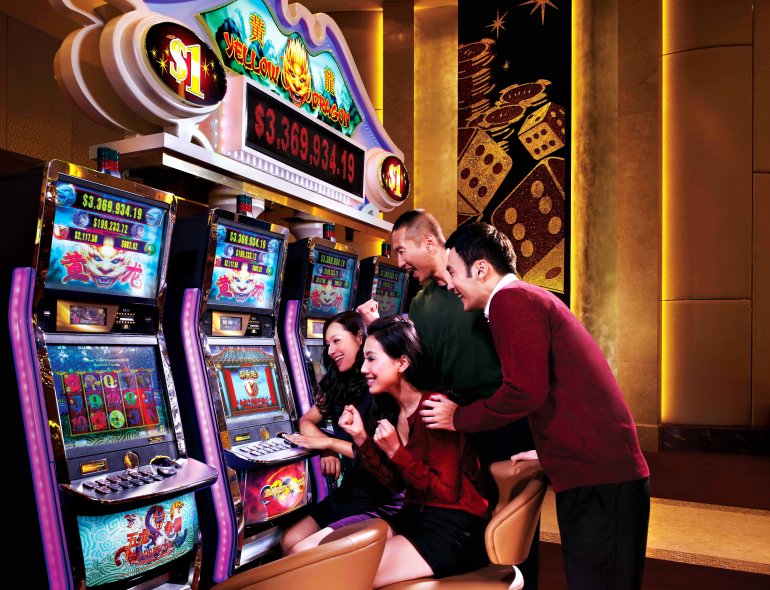 Before the appearance of slot machines at casinos or in gambling houses, many people were not able to win large amounts of money. Such games as roulette or poker, blackjack or baccarat, require special skills and knowledge of the rules. Unsuccessful players could not achieve the top level there. If a player had a lot of money and was silly enough to place high bets, he or she served as a loser and was absolutely unable to win.
On the other hand, good players rarely had sufficient bankrolls to make high bets. The invention of slots led to significant changes, since jackpots could be hit by any individual who visited a casino and inserted a coin into a slot machine for the first time. However the main reason for popularity of slots is the opportunity to wager low amounts. By the way Charles Fey provided this opportunity, since he was not wealthy. He emigrated from Germany to the United States and could not afford to risk huge sums of money.
Symbols present on the reels of the first Liberty Bell slot included horseshoes, spades, diamonds, hearts, and the Liberty Bell. After 100 years from the American Revolution and the conquest of the Wild West, the Liberty Bell was an especially valuable symbol for Americans. That is why Charles Fey called his invention in this way.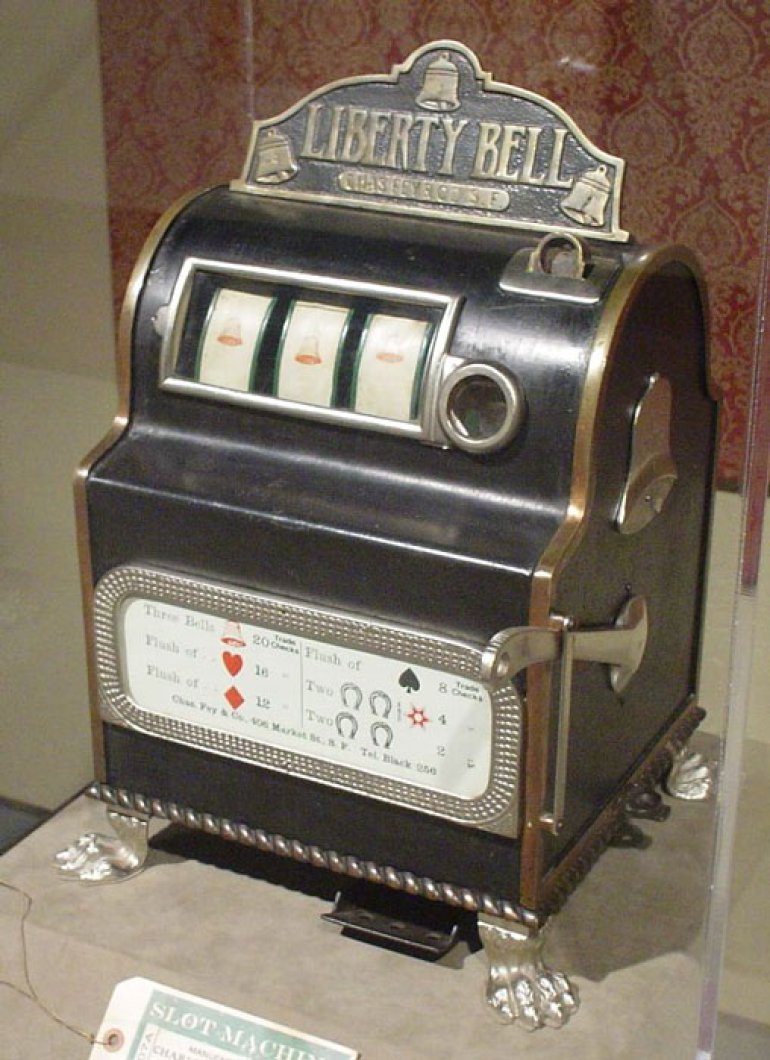 It is important to note that slot machine manufacturers use this tactic nowadays. For instance, the Book of Ra slot is inspired by the popular movies about Indiana Jones. Most developers of slots use trendy, popular, relevant topics for their products. However use of the current trends is not a sufficient explanation of their attractiveness.
Scientific Explanation
At first glance it may seem to be absurd that researches study gambling. However if you take a closer look, it turns out that researchers can offer interesting results of investigations dedicated to gambling and, in particular, to slot machines, explaining why the slots are so attractive.
First of all, scientists have found the psychological and physiological factors that contribute to attractiveness of gambling as a whole. A hope to win money and fear of losing everything cause gamblers to feel inner stresses. This feeling appears immediately after placing a bet and continues until there are chances of winning. It occurs regardless of wins or losses. However the higher the bet is and the higher the potential prize is, the more intense is this feeling. While playing slot machines this feeling is similar to emotions observed in case of other types of gambling games.
Ego Boost
In case of victories, gamblers are undoubtedly happy. And this feeling is the same for any won sum. It often happens that the payout in slots is lower than the initial bet. However players experience the joy of victory.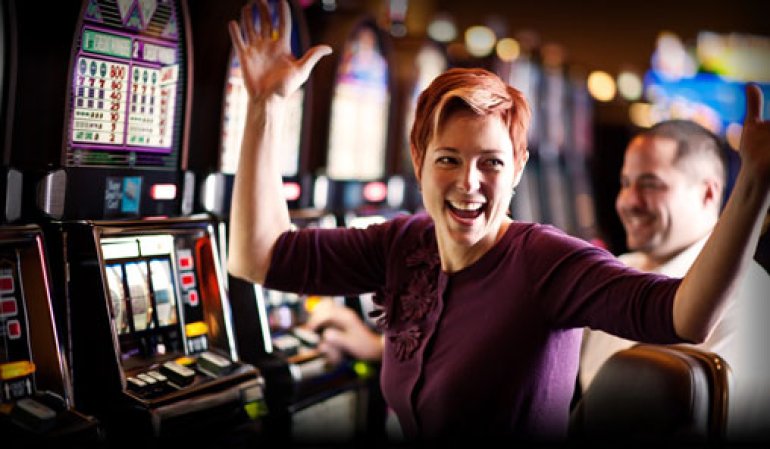 The victory confirms that the player was right. So, he did not make mistakes. He managed to beat the slot, pressed the button correctly, and chose the "right" slot machine. Nowadays, almost everyone is aware of the fact that slot machines operate randomly, but gamblers still feel that they are right while winning, and their self-esteem increases. You may notice in gaming halls and casinos those who wait for recognition of their skills and draw attention of others.
Stimulation by Losses
Emotions caused by successful results and obtained profits are clear and logical, but it is not so obvious in case of losses. Indeed, negative emotions, such as depression or despair, prevail after losses. However losses don't seem to be reasons for stopping. These feelings are compensated for the opportunity to win back the lost amount. Gamblers cannot stand the temptation to continue to play. Some players describe this state as a sexual phase that stimulates them to keep gambling.
It is much easier to explain this situation using examples from our everyday life. The 2005 UEFA Champions League Final was contested by Milan and Liverpool. We guess that fans of football remember this match. After the first half the score was 3:0. The Italian team was ready to celebrate. No one believed that Liverpool could win and its fans started leaving the stadium. It seemed that Liverpool had lost everything. However the team launched a comeback, scored 3 goals (within 6 minutes), and won in a penalty shootout.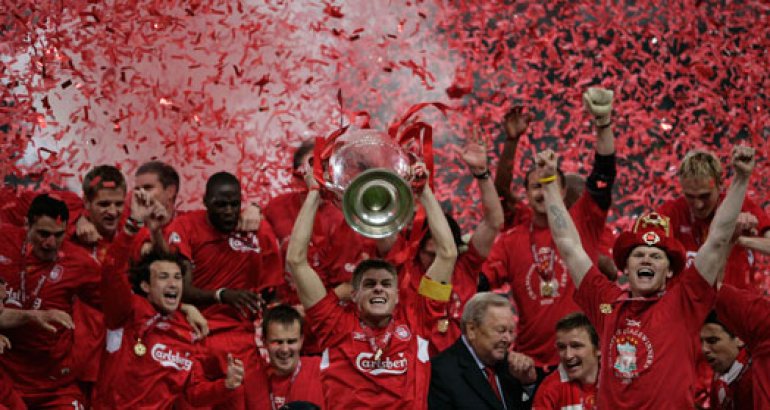 The same situation is common for gambling: stresses from losses, fear of inability to compensate for losses, and hopes for a positive outcome make players continue to gamble despite the losses.
Physiological Reactions that Appear while Gambling
It has been found by researchers that players experience not only psychologically but also physically measurable reactions while gambling. They tend to have a higher heart rate, skin permeability, and intense muscular activity. It is interesting to note that these signs of physical stress are closely related to the size of bets, and it does not matter whether you play for real money or for fun. There is an unusual and surprising fact. There are differences between males and females. For instance, the heart rate in males increased significantly higher than in female research participants.
In addition to the visible reactions of the body observed while playing slots, there is also an increase in hormonal secretion. As mentioned above, the epinephrine blood concentration is elevated and reaches its peak in the first round after a loss. However differences between games for real money and for fun were observed. In addition, there are also gender-dependent differences.
Why People Play Slots?
In addition to the results of this research, there are several studies dedicated to slot machines. To study why the players prefer slots, they were asked about their motivation to play slots. It turned out that the major incentive for playing slots was relaxation. Negative thoughts disappear while playing, and stresses are reduced. It is interesting to note that this effect is delayed and can be noticed even after the end of the game, i.e. relaxation is not limited to the current situation.
An increase in self-esteem is a frequent reason for gambling. Users may select a slot independently. They decide when to start or stop gambling. That is why all players' victories are treated as their own achievements. They believe that their winnings are not caused by good luck but by their own skills. And even if they realize that they are just lucky, this fact also contributes to an increase in self-esteem, since luck comes to those who are prepared.
The opportunity to get a huge amount of many and a portion of excitement are supposed to be one of the most important motivations for playing slot machines.
Tactics of Manufacturers
To be sure, the results of researches are carefully studied by manufacturers of slot machines. So, to increase the duration of stresses, gaps between rounds in the slots are very short, i.e. a new round starts each few seconds. Losses are quickly forgotten, and the joy of victories replaces disappointment.
Let's make a comparison with weekly lotteries. In case of lotteries players feel the peak of excitement during draws, and then it disappears completely within several hours. Breaks between games are very short in slot machines, so emotions don't disappear during the gaps between rounds.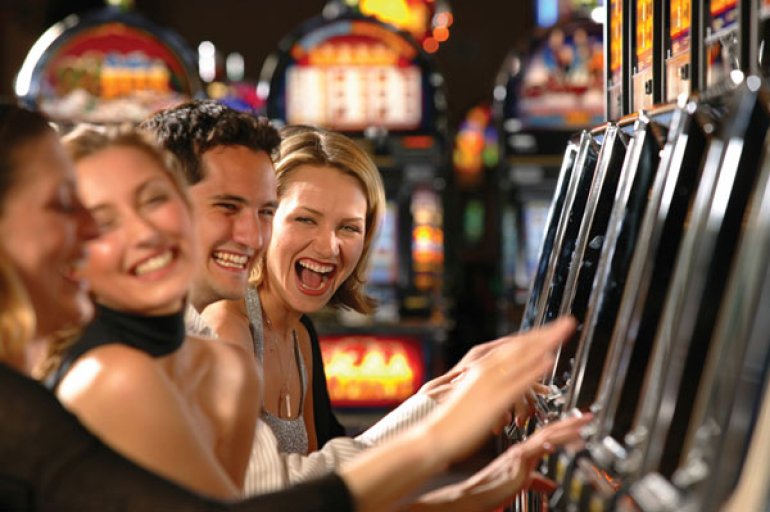 In addition, some slot machines don't even have gaps between winning and getting a payout. The player wins and coins start falling down immediately. Even while playing at online casinos players can notice how credits are transferred to accounts. It does not matter whether the payout is real or there are just painted figures on the screen. The instant appearance of payouts has a single purpose. These funds should be wagered in the next round. Thus, manufacturers of slot machines and gaming operators encourage their customers to keep playing with instant payouts.
What Are Odds for Winning a Jackpot?
Another incentive for playing slots is a nonzero probability of winning a jackpot. As stated above, the opportunity to make a profit is one of the main reasons for gambling. And the higher the possible profit is, the bigger is the desire to play. Such advertising of slots as "20 winning paylines" makes gamblers believe that such games have more frequent wins. If operators promise only small rare winnings to players, none of gamblers will play such slots. However if gaming operators provide an opportunity to win a huge jackpot, everything will change.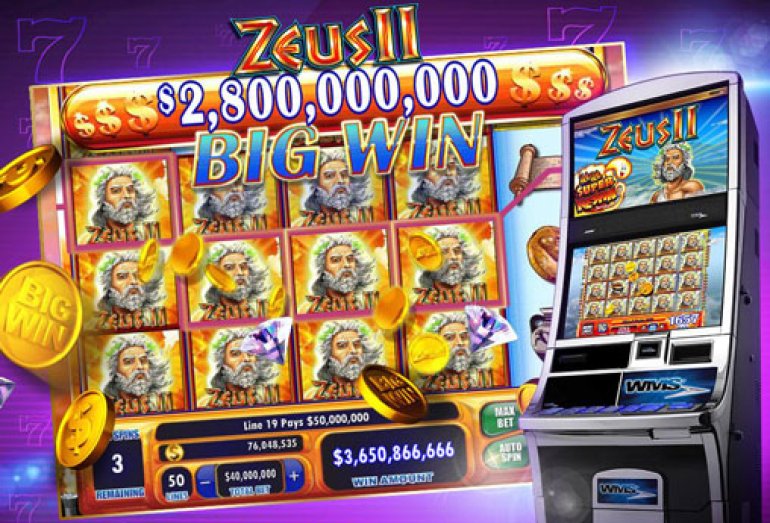 The maximum payout size plays an important role, particularly while choosing a model. Slot machines, which have jackpots, are more popular among the players. Despite the fact that they understand that it is almost impossible to win this jackpot, its presence stimulates the players to continue the game. All games are based on luck, and in this case, the players do not want to lose their chances of winning the jackpot. After all, if they stop playing, someone else can get the jackpot in five minutes. It is explained by the competitive essence of gambling. Indeed, while playing slots gamblers play not only against slots but also compete with each other for the jackpot.
Slot machines that offer free spins are especially popular among gamblers. So-called fast profits seem to be an important element intended to attract players. This is especially noticeable in games with scatter symbols. When three scatters come up at any positions, users win 10 free spins. When two scatters appear on the screen, sound affects change and the last and deciding reel starts spinning longer with a higher speed. Why does this happen? To be sure, this happens to make players nervous! If the scatter symbol does appear on the last reel, a player feels that he or she is almost victorious. And he or she starts thinking that the next time he or she just will surely win and get free spins. Such fast profits as free spins cause the players to keep playing and are responsible for addiction.
Dreams About Big Victories
The minimum bet size is much lower in slot machines than in other casino games, and the maximum bet size can be relatively high. Such a low "entry fee" allows almost everyone to play slots and creates the feeling that you cannot lose a lot. This makes slots more attractive to gamblers and this fact is obvious for manufacturers of slots. Another attractive factor is the favorable bet-to-winning ratio. Even if you wager only 50 cents, there is an opportunity to hit the jackpot exceeding one thousand dollars. It's almost like an instant lottery and the dream of huge jackpots attracts a lot of players.
Illuminating and Sound Effects
Illuminating and sound effects make slots more exciting. During challenging moments of the game lights and sound effects change, so that players feel that they are about to win. If you hit the jackpot, the visual and audio background really explodes!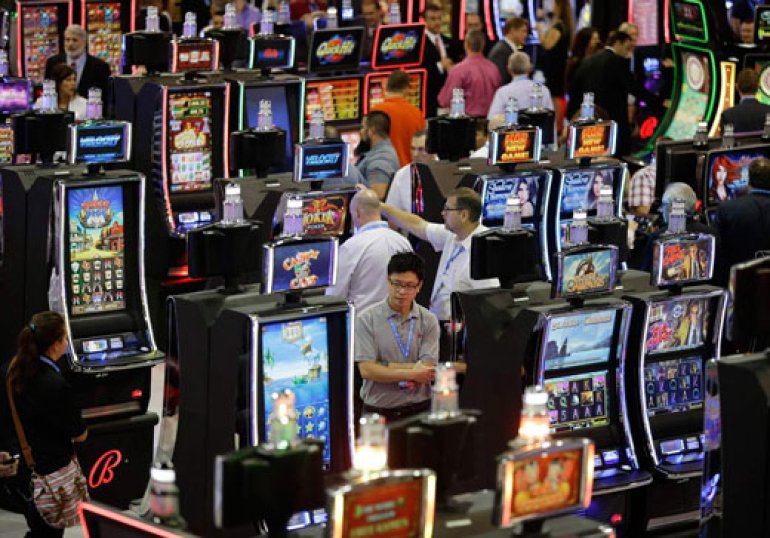 Researchers carried out a series of experiments in which gamblers had to play standard slots and modified slot machines with removed illuminations and sound effects. It turned out that those who played modified slots stopped playing after a significant payout. As for the standard slot machines where payouts were accompanied by effects, the gamblers almost always continued to play.
Illusion of Choice
Another tactic for manufacturers of slots focuses on the fact that the successful outcome is a result of gamblers' efforts but not pure luck. They create such an illusion due to the active participation of players in the gameplay. They have to constantly press the button Start, double their bets, choose the number of lines, or select the bet size. This causes the effect of the false choice when the players blame themselves for losses and lack of skills. This also gives players the feeling that they are able to improve their chances of winning by mastering gaming strategies. However this is absolutely useless, since any spin of any slot is random. For example, if we compare slots with sports betting, you can notice the difference in income between the experienced and well-informed players and novice gamblers.
Charm of Slots
Thus, there are many different reasons for enjoying slots: adrenaline buzz, profit, or escape from the boring everyday life. All of these factors are also obvious to manufacturers and designers of slots, and they use them. Is this bad?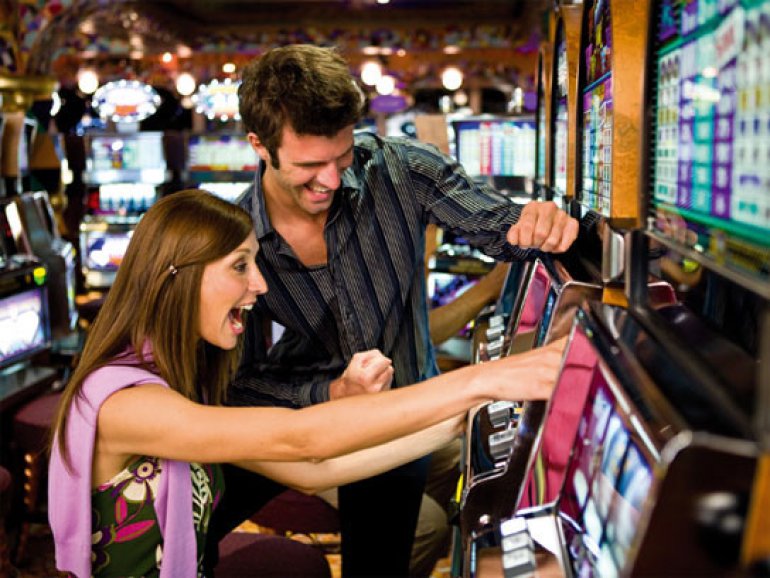 On the one hand, it is not very pleasant to think about the fact that manufacturers just want to coax out of your money. On the other hand, it is a true joy when a slot machine allows you to feel the desirable pleasure of victory when the slot explodes with its bells and whistles! What a victory! Anyway, it is up to you to decide whether to play or not. We just want to warn you of all possible pitfalls. You just need to keep your activities under control.