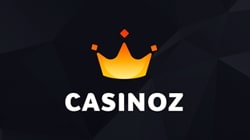 Progressive Jackpot Darts

Progressive Jackpot Darts Bonus games
There are no bonuses in «Progressive Jackpot Darts» game, except of the accompanying prizes by jackpot bet.
Jackpots
«Progressive Jackpot Darts» draws a progressive jackpot, which amount rises up with every placed bet. To pretend on this prize, it is necessary to stake the special amount. The starting amount of the jackpot is 25000 bets.
The player wins the whole amount of the jackpot when three darts hit the apple or the ring around the apple. Moreover, two darts in these sectors bring a payoff in amount of 2000 bets, while one of them - twenty bets.
Progressive Jackpot Darts Interface
The darts target is situated in the center of the screen of «Progressive Jackpot Darts» game. At the right from it you can see a betting panel, the informational section with details of the game is situated at the left and the statistics window in the bottom. You can see the line which displays the current amount of the progressive jackpot above the target.
The control panel has one button only, which titles change each other at the different stages of the game.
«Progressive Jackpot Darts» model is provided with the multi-language interface, that's why all nuances should be clear for everybody.
Conclusion
«Progressive Jackpot Darts» is quite a simple game. You would just have to spend a couple of minute to learn different types of bets. There are no difficulties with other aspects. The advantage of «Progressive Jackpot Darts» is the convenient multi-language interface, high payouts, the progressive jackpots, the realistic graphics and etc.
Play Progressive Jackpot Darts in Canadian Casino for Real Money
This game can be found in many reputable online casinos powered by Playtech software. For example, you can play darts free or by real money in Europa Casino. It is also possible to test «Progressive Jackpot Darts» right at Casinoz without registration by the virtual bets.