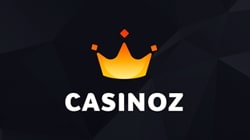 Geisha Story

How to Play Geisha Story slot machine
Playing on «Geisha Story» slot machine it is possible to stake tokens of value from one cent to two dollars. It is possible to activate from one to fifteen pay lines (the maximal number) and stake from one to ten tokens per line. In result, the maximal acceptable bet is three dollars per spin at this slot machine (the total bet, but not per line). If you want to play by all fifteen pay lines, you can click at «Max bet» button and start a new spin automatically.
«Geisha Story» is the five reeled online slot machine with twenty five pay lines developed by Playtech company, which proves that its authors can create a video slot with high playability basing at any subject. Even an oriental topic which makes difficult to many producers, has been successfully presented by Playtech. This game has Wild symbol, Scatter symbols, free spins, a bonus round and a progressive jackpot.
Before you start playing on «Geisha Story» slot machine, you'll watch a video. Here a young samurai and young geisha are looking at each other the first time.
Payoffs are made by the following payment table: (payoffs by 2 symbols/3 symbols/4 symbols/5 symbols)
Samurai (10/ 100/ 1,000/ 10,000)
Japanese Golden Fish (5/ 35/ 175/ 750)
Japanese Gates (5 /25/ 125/ 500)
Flowers of Japanese Sakura (5 /20 /100/ 400)
Bonsai (5/ 15/ 75/ 300)
Japanese Handfan (--- /10/ 35/ 250)
Wooden Sandals (--- /10/ 30/ 200)
Geisha Teapot (--- 5 /20 /150)
Japanese Umbrella (---/ 5 /20/ 100)
Scatter (---/ 5/ 10/ 50), Scatter symbol is an images of an old master in this game.
This model is also provided with progressive jackpot mode. If you take a look at the interface, you can see a message in the top right corner, which displays current amount of the progressive jackpot. You would have to make dollar bets to play in the progressive jackpot mode. It is a lottery where you are given with five numbers and you have to guess them. You can with the progressive jackpot if you win all five numbers. If you pick four matching numbers, you can win 1% of the total amount of the progressive jackpot. However even if three, two or one numbers match, you win small prizes.
Geisha Story Symbols, Wild, Scatter
The gaming symbols, which you can see at the screen of «Geisha Story» slot machine, are images of the Master (Scatter symbol), the Geisha (Bonus symbol) a Samurai, golden fishes, gates, geta (wooden Japan sandals), blooming sakura, a bonsai, a hand fan, Geisha teapot and an umbrella.
An image of the Samurai is the most valuable symbol of «Geisha Story» slot machine. If you hit five images of the Samurai at the same active line - you win 10000 coins or the jackpot. Samurai is Wild symbol of this game. It can replace all the rest icons except of Scatter and Bonus symbols. An images of the Master plays part of Scatter symbol here. You can win up to fifty total bets when five such symbols drop out anywhere at the reels.
Geisha Story Bonus games
The bonus round is triggered the images of the Geisha. When Bonus symbols drop out at the first and the fifth reels in the same time, you get the Geisha Garden bonus round. There you would have to pick hand fans to determine number of free spins and size of the extra multiplier. In the bonus game of «Geisha Story» slot machine you can win up to twenty bonus spins and x10 multiplier.
Geisha Story Interface
You can see the following controlling buttons at the interface of «Geisha Story» video slot:
Spin – start a new spin.
Gamble – play in the gambling feature.
Bet Max – start a new spin by the maximal bet.
Bet per line – select an amount of the bet per line in coins.
Lines – select active lines for the game.
Auto start – the automatic game mode.
Info – information about the game.
Conclusion
The animation of this game has a wonderful design and is one of the advantages of this model. Everybody interested in Japanese culture can find this slot simply amazing. It has everything the desperate gamblers need, including high payoffs, free spins and bonuses. We suggest you to make a journey to the country of rising sun and follow the events of this beautiful story.
Another advantage of this game is its beautiful bonus round. We were lucky to take part in this round and we moved to the Japanese garden where we saw the lovers - the main characters of «Geisha Story». We were suggested to pick hand fans and we won eight free spins with x4 multiplier. After a click at «Continue» button, we returned to the regular game and free spins were triggered in the automatic mode. We were just following the game brought us twenty four dollars during free spins, which were our win in the bonus round.
Play Geisha Story in Canadian Casino for Real Money
You can find best
recommendations about video slots
and online casinos which objectively perform the current situation at our website. If you want to spend a pleasant night in an online casino, you can visit the popular international
Europa Casino
, although you should also like video slots of
Titan Casino
.Please share your impressions of «Geisha Story» slot machine with us and other readers of Casinoz. You can write your responses in comments to the review and rate this game. Your opinion is very important for us.