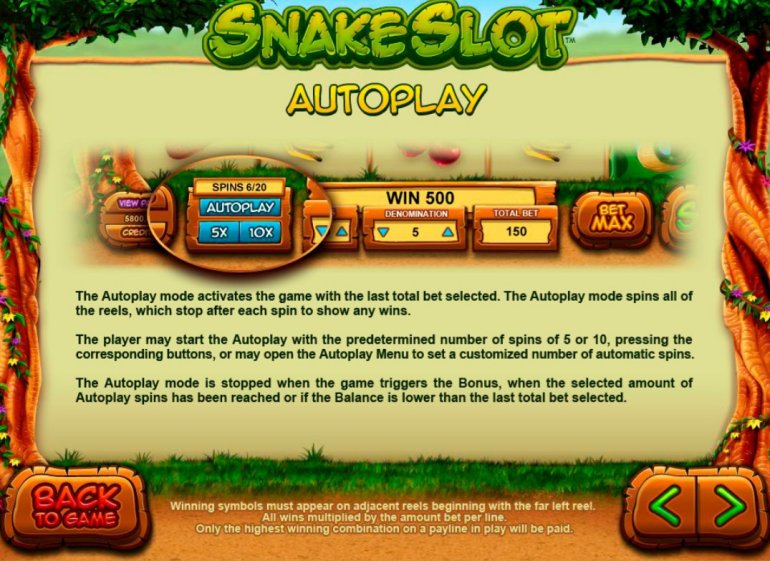 Autoplay is one of the most common features in online slot machines. Most games from well-known brands allow users not to bother themselves by clicking on the Start button each spin. Instead, they can choose a bet size, select the number of lines, determine the number of spins, and make additional settings. Then gamblers can simply watch what's happening on the screen.
Some developers offer basic versions of autoplay without any parameters. Others equip it with numerous adjustable options.
However, its primary purpose is always unchanged. It is intended to make the gameplay as quick and user-friendly as possible.
Are there any pitfalls? To be sure, they are present in online gambling! Please read our article to learn all the pros and cons of the autoplay mode in slot machines.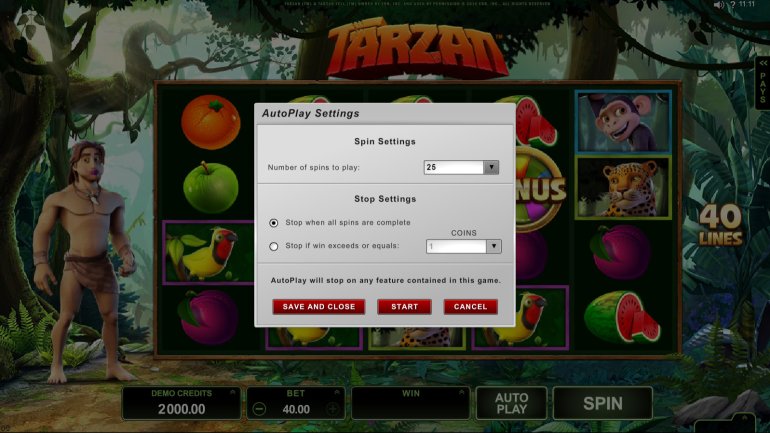 Types of Slot Autoplay
Let's start with reviewing the main types of automatic modes in slots. Since the principle of action is always the same, we will group types depending on the availability of certain features and settings:
No settings - This is a basic version devoid of additional options. Clicking on a special button on the control starts autoplay, which will be active until it is canceled.
Number of spins - A more advanced variant of autoplay allows selecting the number of spins. When they are over, the game is over.
Time and financial limits - Software developers allow customers to set restrictions when they trigger autoplay. Users usually may select the highest amount that can be lost or won. Time limits and other restrictions can also be taken into account.
Bonuses - Most fans of video slots prefer running free spins manually when trying their luck in bonus rounds. Autoplay usually stops when the customer participates in bonus rounds. Nevertheless, some developers allow gamblers to choose whether to play bonus spins manually or automatically.
Extra settings - Slots with the maximum number of autoplay settings can be recommended to those who want to control all gameplay nuances. Users can select the number of one-time winnings or losses in such slots. Upon their appearance, the application should wait for new customers' orders. There are also several options at the beginning of different bonuses.
In general, check the set of Aautoplay options in each slot if you are interested in this feature.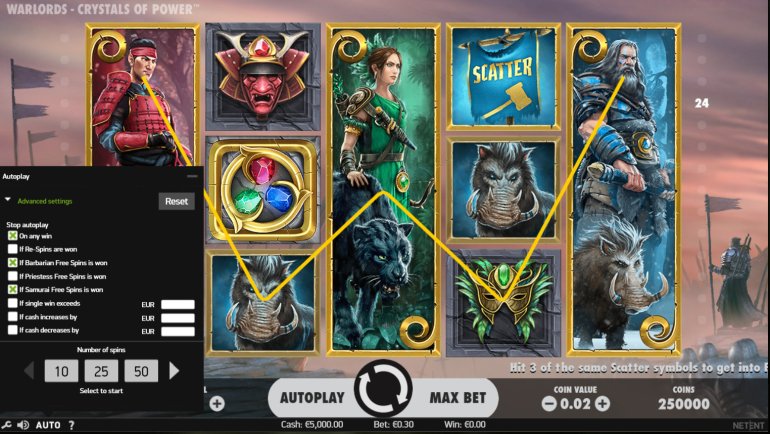 To sum up, we want to note that the double-up game is traditionally deactivated when the autoplay mode is triggered. If you know the slots in which it can be used in such a format, feel free to inform us about them in the comments.
Impact of Autoplay on Your Gambling Results
Autoplay does not directly affect the outcome of spins. Therefore, its impact can only be indirect.
Every slot has a theoretical payback, or RTP (return to the player). This parameter depends on the game and varies in a very wide range. For instance, in some slots, it does not exceed 92%, while in others, it reaches 98%. To be sure, the higher it is, the more profitable the game is for customers.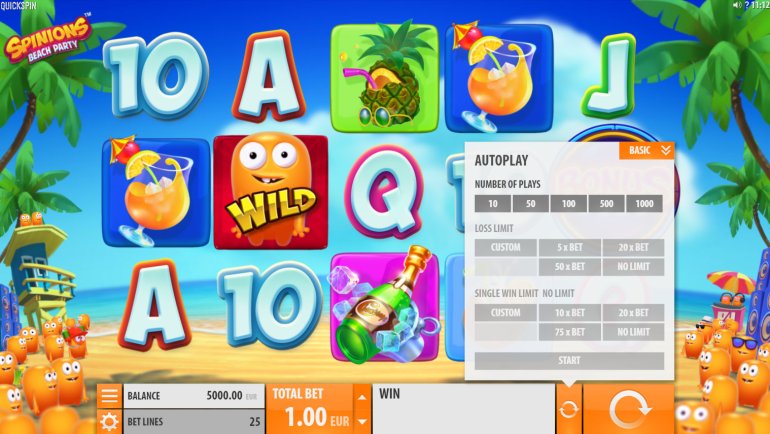 It is important to understand that the RTP comes into action in the long run. You can win a huge amount or lose too much during one gaming session. Yet, if you make bets playing the same slot for several years, your overall performance will roughly correspond to the payout percentage embedded by the manufacturer.
In the long run, you don't have any chance to beat a video slot. You will remain in the red. Thus, if you use the autoplay mode only to speed up the gameplay, you act not for your good. Theoretically, the faster you play, the more you lose.
Who Should Not Use Autoplay
Autoplay is contraindicated to addicted gamblers since it waives responsibility for what is happening on the screen. Moreover, it is much more difficult for addicted gamblers to stop gambling in autoplay than in the standard mode.
Some say autoplay helps them manage their bankrolls and adhere to time limits. Yet, this impression is illusory. This feature will be useless if a gambler cannot control themselves.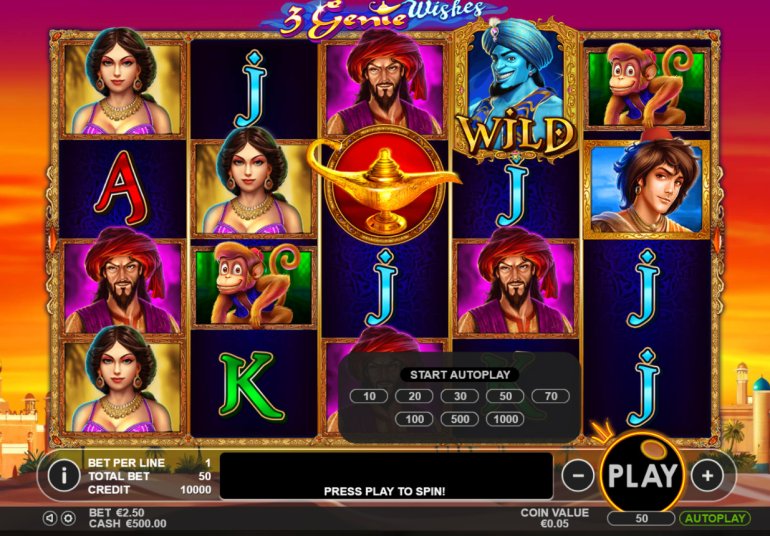 Autoplay can hardly be recommended to casino visitors who have come for vivid emotions and pleasant entertainment. This mode makes the gameplay routine and devoid of its attractiveness. In addition, it even limits the set of opportunities.
To be sure, it is not suitable for fans of slot strategies. Almost in all slots, the bet size and the number of active lines remain unchanged during all auto spins. The only exceptions are, perhaps, slots by Elk Studios, which have built-in betting systems.
Anyway, keep in mind that it is necessary to control yourself. Autoplay is quite capable of pushing you to unreasonable actions.
When Should You Use Autoplay?
Nevertheless, the autoplay mode should not be considered a detrimental feature that only helps casino owners to earn. In many situations, it can be helpful.
Here are some examples:
Mobile Casinos - Imagine playing at a mobile casino on a miniature smartphone with a small screen. If you have big fingers, it may be inconvenient for you to click on Start. It's easier to customize autoplay settings and watch what's happening on the screen.
Tournaments - You can participate in slot tournaments, competing for the highest payouts or trying to make the maximum number of spins. In such situations, autoplay can be helpful.
Bonus Wagering - If you wager bonuses when playing slots, the result is much more important than the process. You need to bet an impressive amount of money, which is supposed to be highly dull (especially for bonus hunters). In such cases, it is worth using autoplay.
Free Games - Novice customers and even experienced gamblers often test new video slots for free. They get acquainted with their interface features, find out the intricacies of the rules when playing demo versions and only then start making real bets. Autoplay can be helpful in this case. For example, if you want to test free spins but cannot wait for them, it is reasonable to launch an autoplay.
If you want to share your experience using the autoplay betting mode, please do this in the comments.
Conclusion
Autoplay has become a common option for video slots. Moreover, its unavailability has already been considered a significant disadvantage. Therefore customers can come across such games quite frequently.
Should you use autoplay? It is up to you to decide. In certain situations, it is really useful. Nevertheless, if you want to start the autoplay mode, it means you are just tired, and it's time to rest.
Be reasonable, read articles with tips for gamblers on Casinoz, and listen to our experts' opinions. They will help you to achieve the best results.