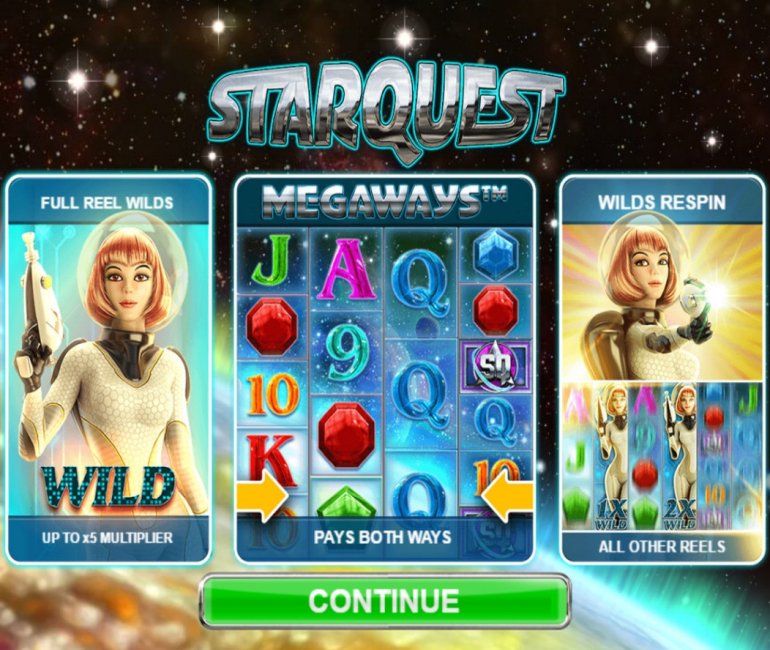 The vast majority of gambling machines offer the classic payout crediting system for combinations made up of basic images. There are the following rules for it:
Active lines are available in the video slot. Their number can vary between one and one hundred or even more. Sometimes they are available by default, but it is more common that the customer is able to choose the number of lines he or she needs. Users can make bets on these lines and the combinations are formed on them. Such combinations include continuous chains of identical images (except for scatter symbols, which are described in a separate article). These sequences usually should start from the first reel, but reverse combinations that begin from the last column are also paid in some models. Payouts are always credited only for the longest chain on a separate payline.
These rules are traditional and they are valid in most video slots. However there are models of different brands in modern online gambling, which offer some other principles for the formation of combinations.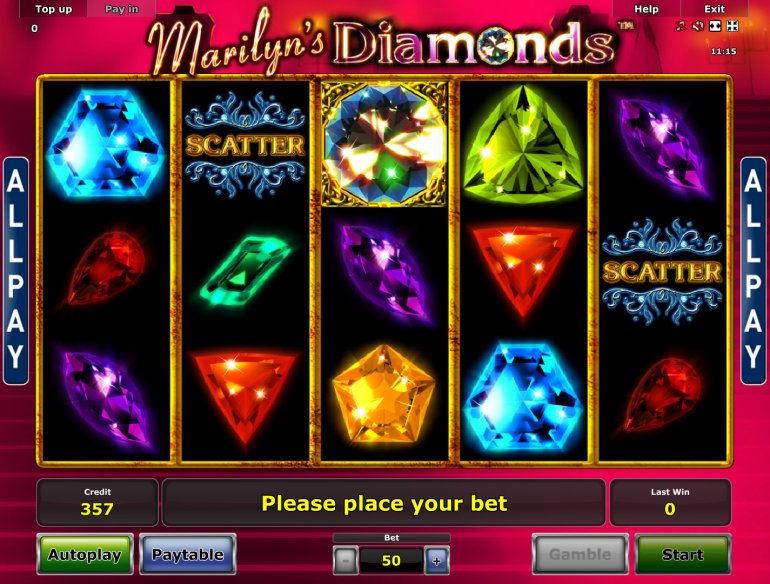 In this article we are going to talk about slot machines in which there are no active paylines. We will discuss the most famous developments of manufacturers of software for online casinos and recall a few interesting finds of less hyped studios.
So, let's start.
Multiway Xtra Developed by IGT
Many video slots released by the world-renowned company called IGT have a feature referred to as Multiway Xtra. It gives an opportunity to form combinations in the adjacent columns despite their images. Up to 720 or 1024 ways to build up winning chains can be available.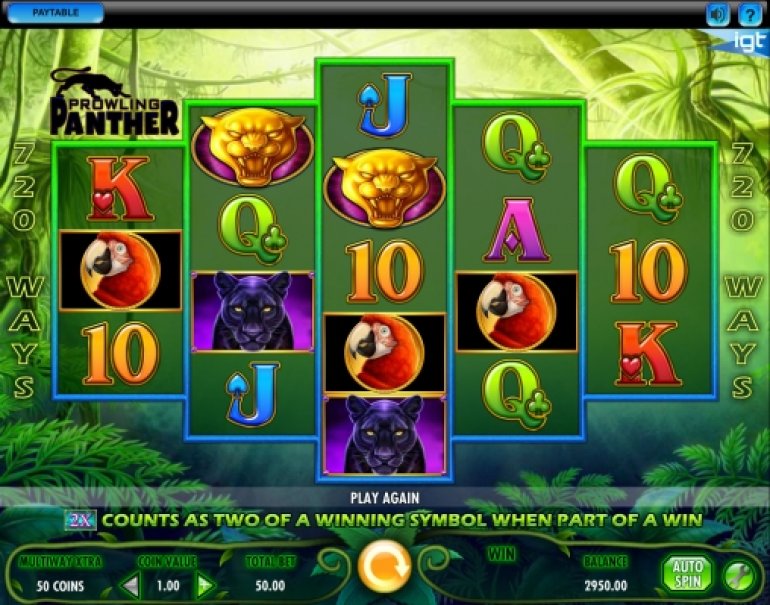 It is worth noting that many of the models in this series have an unusual design. For example, Prowling Panther or Day of the Dead has columns of different heights on the screen. Due to this fact, the symbols on the screen are arranged forming a hexagon. Games often have original gameplay features, so we recommend that you should become familiar with them.
This is one more cool IGT game with the MultiWay Xtra system. Wins are paid for several matching pictures located in any position on adjacent reels. Combinations can start from the leftmost column or from the rightmost reel. In general, there are 720 ways to win in Fire Horse. The video slot also has free spins, stacked wild symbols on three middle reels, auto spin, and some other interesting features.
Allpay Developed by Novomatic
To be sure, such a renowned company as Novomatic offers models of this kind, for example, Magic 81 Lines or Hoffmania. They don't have standard active lines.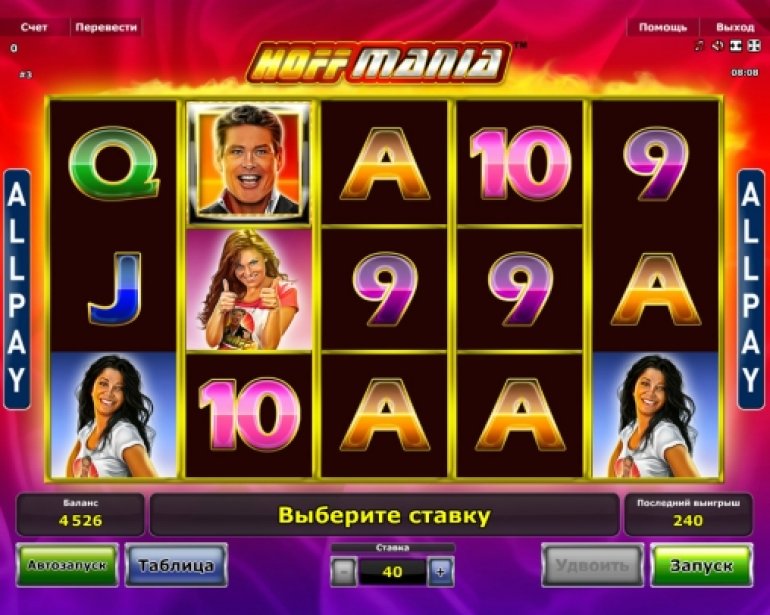 Thanks to the Allpay option, winning combinations are formed of identical images, appeared anywhere on adjacent reels, including the first one.
Scatter Pays by Novomatic
Developers from Novomatic also suggest one more interesting way of getting payments for combinations which are formed irrespective of active lines. This system is called 'Scatter Pays' and now it is realized in Spinning Fruits video slot. Players get payments for at least five identical symbols regardless of their location on the reels.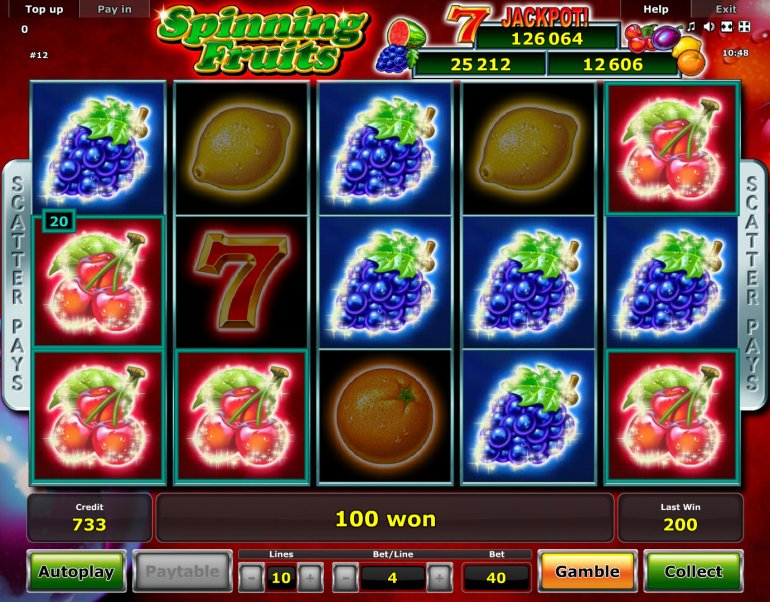 As pictures are stacked on the reels there are many combinations during the gaming process. Moreover, if you get seven or more symbols, free re-spins are activated. The pictures that have formed the combination remain in their places, but other elements are replaced with new ones. If you are able to fill the whole screen with symbols of the same type, you will receive one of the three progressive jackpots.
Win All Ways by Yggdrasil Gaming
The Monkey King slot machine, dedicated to the legendary figure Sun Wukong, has no active lines too. The game suggests the so-called Win All Ways system instead. It means that any combinations of three or more subsequent pictures located anywhere on reels from left to right or from right to left give you a win.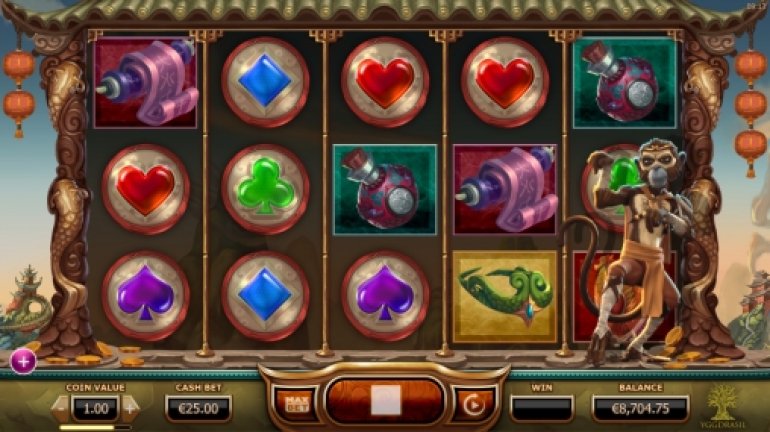 This striking video slot has numerous unique features including several kinds of wild symbols, various bonus games, great free spin, and some other interesting options.
AllWays Developed by Playtech
This option is implemented in several models manufactured by Playtech (for example, Lucky Panda). It is fee-based, so we have discussed it in an article about bonus bets in video slots. It is activated for certain reels, starting from the left one, for additional coins.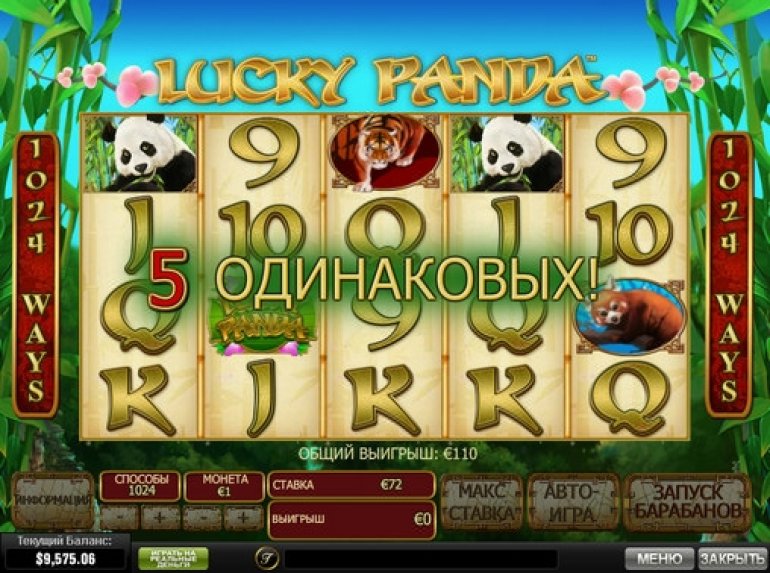 Symbols form combinations in the activated columns without taking into account their location on the screen. If the feature is not paid on some reels, chains are formed only at two central positions. Thus, the game can offer from 64 to 1,024 variants that allow receiving payouts (depending on the number of columns with the paid AllWays feature).
All Pays Developed by Genesis Gaming
The well-known company called its version of the option All Pays. The principle is the same: identical symbols form chains in adjacent columns, starting from the left one. To test it, we offer you a model called St. George and the Dragon.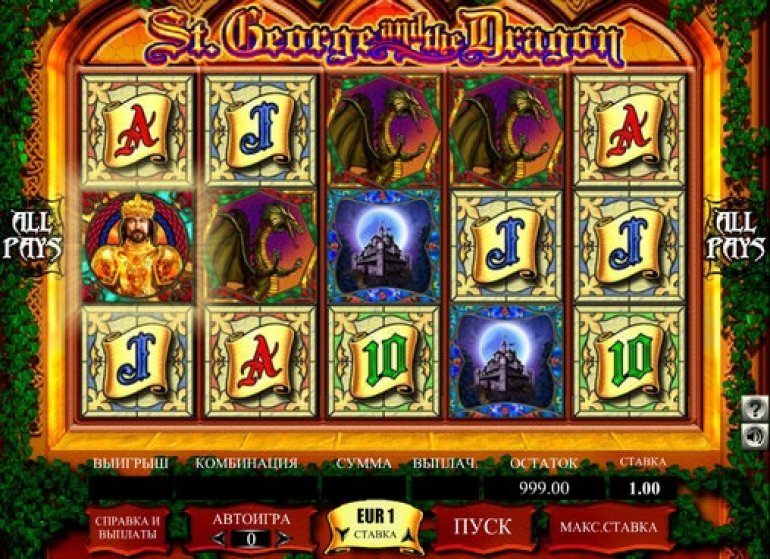 It is not new, but it still impresses.
Systems without Names
Some manufacturers of online gambling games also offer various slot machines in which paid combinations are formed on adjacent reels without lines, but they just do not give brand names to these features.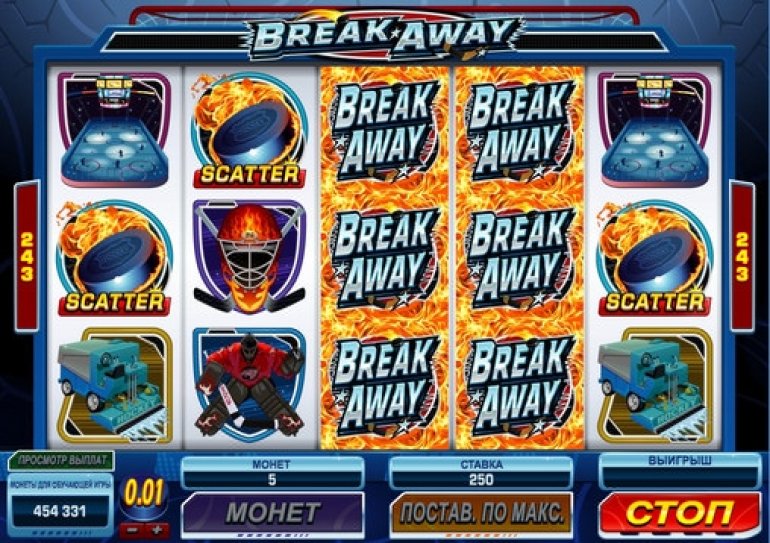 In particular, a lot of these models are available in the range of Microgaming, Breakaway, and others. They can be easily recognized looking at its main screen. If the numbers of lines are not mentioned on the sides of reels and only one number (e.g., 243) is written, it is a game of this kind.
Jewels of the Sea slot is a nice and interesting Novomatic game with 720 ways of getting payouts. There are no active lines in the video slot, and winning combinations are formed according to special patterns on adjacent columns starting from the leftmost reel. The game has an unusual interface with its reels of different sizes. Bonus symbols, multiple wins, and other features make the gameplay extremely captivating. Read more about Jewels of the Sea in its review.
Pros and Cons of Slot Machines without Lines
Most video slots without active lines form numerous combinations pleasing users. However payouts are rarely large. Therefore, these games have a low level of dispersion. On the one hand, they have low risks to loss high amounts of money even if you have failed to win over the long run. On the other hand, it is useless to hope hitting a great jackpot in one spin.
So we recommend that you should follow the general recommendations concerning the selection of slot machines. They are available in a special article written by the experts of Casinoz.
Conclusion
We should admit that most slot machines without active lines offer very similar systems of forming combinations. Identical pictures should build up a chain in the adjacent columns, starting with the first one. A variety of possible options for obtaining payouts primarily depends on the number of symbols on the screen and their location.
If we have forgotten to mention some interesting developments of this kind, feel free to write about them in the comments. You can also simply share with us your opinions concerning this topic.