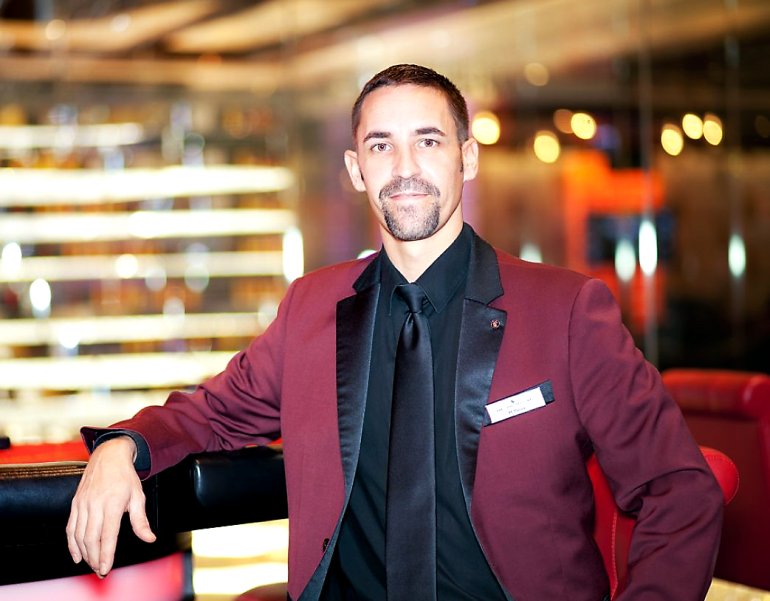 Do you know what is pit boss? Of course, if you are working in casino, the answer is obvious. And most loyal customers of casinos have at least a remote idea about it. But less knowledgeable fans of gambling may be interested in learning more about these representatives of gaming staff.
Let's start with the fact that casinos, which in the recent past have worked in large quantities in all but the smallest cities in the former Soviet Union, might not be a standard unit. In small places, they had several tables, one change could consist of a dozen or dealer, who also acted in the role of inspectors and one manager is responsible for overall management gameplay. Waitresses, cashiers, security guards and the bartender do not count.
Even in the larger casinos, traditional duties of a pit boss could be shared with a manager and senior dealer who changed maps and performed other errands.
Therefore, we believe that to understand the intricacies of the pit boss still stands as an example of foreign casinos. Best of all, referring to casinos of Las Vegas, as the profound national casinos of this kind, mostly taken as the basis of the principles of the organization.
Actually, in American casinos, this profession is approximately at the same stages of development as in the former Soviet republics. this business is just too early to start to infringe and have actually banned in some countries. Initially, the U.S. pit bosses were also managers and various supervisors.
But casinos have become increasingly large, so there is a need to increase staff and introduce new units. Today, pit boss watch the game on several tables, combined in a separate pit. They reports to the pit manager who supervises several of these groups of tables.
Is this a difficult job? If the process goes without complications, it may seem that any person can cope with the duties. The game goes on, customers enjoy life and pit boss only looks after everything that happened. But, as you know, in reality it is not so simple.
Let's deal with those details, what does the pit boss at a casino, you are able to appreciate the complexity of his work.
Controlling dealers
First of all, the pit boss is responsible for quality of the dealer's job. He must ensure that they keep the game according to the rules, do not make any mistakes, engage in fraudulent collaboration with the players, attentive and polite. They also replace dealers, make observations, conducts educational talks during the shift and so on.
Paperwork
In a separate column, we should include filling a variety of documentation that can be quite extensive. American casinos require keeping detailed records of various aspects, and much of this work is on the pit boss. They constitute the graphics output to replace personnel distribute the holidays, fill data on income at different tables, and so on.
Resolution of disputes
Minor and major conflicts inevitably arise with players on each shift. Their reason may be a dealer's mistake, customers or inappropriate behavior or simple misunderstanding. If a dealer made a mistake, a player calls for a pit boss, who decides what to do in this situation (Casinoz offers a separate article on how, how to correct dealer's mistakes in Las Vegas).
If a fault occurs, the pit boss must decide how to act with the scandal client: to calm and allow the game to continue to show the door or outside the casino. In some cases it is necessary to seek help from the parent representatives of the Casino or even send a request to the supervisory authorities (eg, Gaming Control Board).
I must say, that psychologically and emotionally it is one of the most complex duties of the pit boss.
Customer service
Pit bosses are also responsible for issuing club cards, giving different bonuses, distribution of lottery tickets and providing all sorts of benefits and advantages to regular customers.
Tracking Scam
Although every decent casino has a powerful security service, which includes not only the guards, but also CCTV employees, pit bosses also have to ensure that the game is fair. In many cases, it is easier for them to identify cheaters, because they are located next to the tables.
They can immediately see the deck to check for labels on cards. They can monitor the behavior of players, being near them. It is easier to determine whether a client or a dealer made a mistake. Also, pit bosses watch for blackjack card counters.
Payment
Pit bosses earn more than dealers, inspectors and many other casino employees, because they have a much more responsibility, and their responsibilities are much wider. Often they also get tips from the total received by dealers.
In general, it is one of the most sought-after positions in American gambling establishments. For every position in a decent casino there is at least a few contenders.
We will be grateful to former or current pit bosses for the stories about their experiences in the casino of different countries.