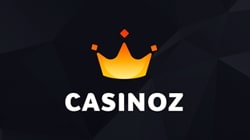 Jungle Boogie

How to Play Jungle Boogie slot machine
To start playing the slot, it is necessary to select the chip value. Choose the value that is suitable for you, depending on your financial capacities, among the chips of 5, 10, 25, 50 cents and $1, $2 and $5 for the big bets. Keep in mind that the bet is multiplied by the number of spinning reels. Then you can click on Bet One or Bet Max and adjust the desired number using Plus or Minus, which you will see from the left side. Clicking on Bet Max can activate the reels along with the button Spin, so that Bet Max is placed on the screen not in vain. The minimum bet in the slot machine Jungle Boogie is 5 cents and the maximum one per spin is $15, which you can lose or increase.
The interface of the game will please users with its colors. It depicts the wild animals and birds that live in the jungle. They have become the symbols of the game.
There are 8 winning combinations in the game. The payouts for them will be the following (values are mentioned in brackets for 1/2/3 bets):
• 1 fish symbol (2/4/6)
• 2 fish symbols (5/10/15)
• 3 leopards (50/10/150)
• 3 chimpanzees (100/200/300)
• 3 fishes (150/300/450)
• 3 parrots (200/400/600)
• 3 baboons (500/1000/1500)
• 3 tigers (1000/2000/4000)
Jungle Boogie Symbols, Wild, Scatter
Among the characters depicted on the reels, you can see the fish, leopard, chimpanzee, baboon (or mandrill) and tiger. Colorful bright slots correspond to the topic of the gambling machine Jungle Boogie. Everyone will like the primordial wild beauty of nature and the inhabitants of the jungle in all colors.
Jackpots
The jackpot in the game Jungle Boogie can be received when three tiger symbols appear. It is clear, because even in the virtual jungle the king of beasts should be responsible for everything. It graciously helps you to increase your bet by 4,000 times. Another symbol that can make your game successful is a baboon or rather 3 baboons forming a line. Thanks to them, your bet is multiplied by 1,500 types, if you have wagered 3 chips, but if you have staked two chips and the tiger has appeared, your payout will be 2,000 bets. Thus, the tiger occupies its honorable place and remains the most desired symbol in the game Jungle Boogie.
Jungle Boogie Interface
You can use automatic mode, which saves you from spinning the reels. Just customize the number of rounds in the menu and the game will stop after spinning all rounds. By default, the slot machine contains the number 10, but it can be either increased or decreased.
Conclusion
Despite the fact that the classic slot machine does not offer a lot of maneuvers and the options of the slot machine are almost absent, the slot with wild animals on the reels is in demand among fans of simple games without any strange features that may confuse the players. Here everything is simple and clear. The positive game improves your mood and promotes playing. You just can not dance boogie being in a bad humor!
Play Jungle Boogie in Canadian Casino for Real Money
We recommend that you should visit Europa Casino to download this great online slot or other gambling machines that can be found in abundance there. Users can play the same slot machines at Tropez Casino. All of these games released by Playtech are the guarantee of the high quality.