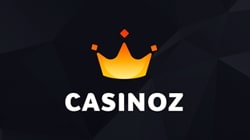 Loaded

How to Play Loaded slot machine
Most of the people are playing gambling games to win some money and load they wallets. However there are also those who don't see a difference between win and lose - they are just having fun this way. Their pockets are already loaded with cash over and enough and some card or casino loss doesn't make sense. They are rich and successful and can afford spending big money for luxury entertainment. They can be called those who have already won their main prizes in life, music and other kind of pop-culture. The topic of successful pop-stars is discovered in the slot machine named «Loaded».
Loaded Symbols, Wild, Scatter
The interface and the symbols of «Loaded» slot machine are designed in style of a comics or a video-game about Afro-American gangsters. Every illustration with a bold outline looks important. First of all we would like to note a gallery of colorful characters imaged at the gaming symbols. All of them are Afro-Americans. Here you can see a cool nigga in a white suit and white hat with a huge medallion «777» on his neck and another one with a grand golden chain in a fur coat. They are surrounded by three sexy girls. By the way, one of them has a huge bush of colored afro hair, so she can be called blond. The second wears a glamorous pink hat and red hair. The third, as it should be, is a hit brunette with golden earrings in a blue dress with maked shoulders and a blue fur. In general, all five characters are dressed up and look like the typical members of musical people. Next to them you can see a statue with an image of a violin clef - perhaps, it is a prestigious musical reward. It is accompanied by a mansion and a fountain, a luxurious lily limousine and a pink yacht at the pier. You can also see a DJ gear with headphones and a golden ring with three sevens at the fingers at another symbol.
Jackpots
The range of bet is from one cent to twenty five cents per line here. An amount of the jackpot of «Loaded» slot machine is 7000 coins.
Loaded Interface
The stylish and original interface of «Loaded» slot machine rejoices with its colorful design and excellent symbols. The background with its bright gradient, which reminds a sunset above the sea, is just a small addition to all the rest graphic luxury. At the gaming screen you can pick one of three girls which are also imaged at the symbols: a blond, a red-hared and a brunette. However now they are staying in front in all their beauty. The entire design of this slot machine reminds the famous video-game about auto gangsters, which was popular in 2000. The same about the logo of this model. Such a loan is very successful in this case.
Select Lines - select active lines.
Select Coins - select an amount of the bet per line.
Bet max - start a new spin by the maximal bet.
Spin - start a new spin.
Conclusion
Quite a colorful style of this game would suit the tastes first of all of young people. This model has the excellent functionality, which should be learnt before you start playing. To test everything without expenses, you can play in a free mode online even without registration or download the slot at the website.
The powerful functionality with a plenty of different features lives up the game, which is still missing a bonus round.
Play Loaded in Canadian Casino for Real Money
Load your pockets with cash playing on «Loaded» slot machine in Betfair Casino.Your responses about «Loaded» slot machine would help us making Casinoz more interesting and useful for the readers. Please share your impressions in comments to the review and rate this game. Your opinion is very important for us.