All the major casinos using software from Microgaming, including multiplatform portals running on software from several operators, offer games with progressive jackpots from this manufacturer.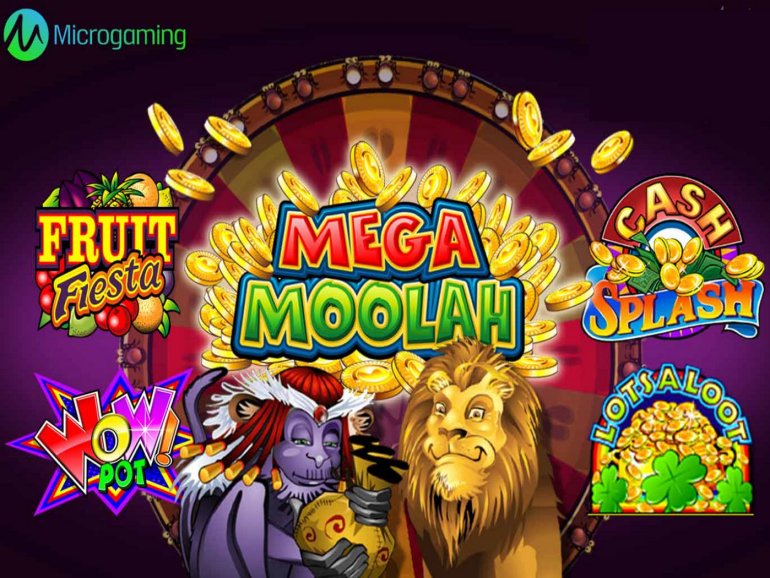 Some jackpots that are drawn in various models are the same for all the sites, on which this game is available. In other words, they are integrated into the network and accumulated by deducting fixed percentage from the bets that are made using real money.
So, when you stake a few cents or dollars in such slots as Mega Moolah or Break da Bank, you will help to increase the amount of the jackpot and get a chance to win it. Both the client of the casino, where you are making a bet, and the customer of any other casino, in which the model is available, can become the owner of this amount.
Therefore, a large number of participants allow accumulating the amount rapidly. They also increase the probability that it will not belong to you, but to someone else.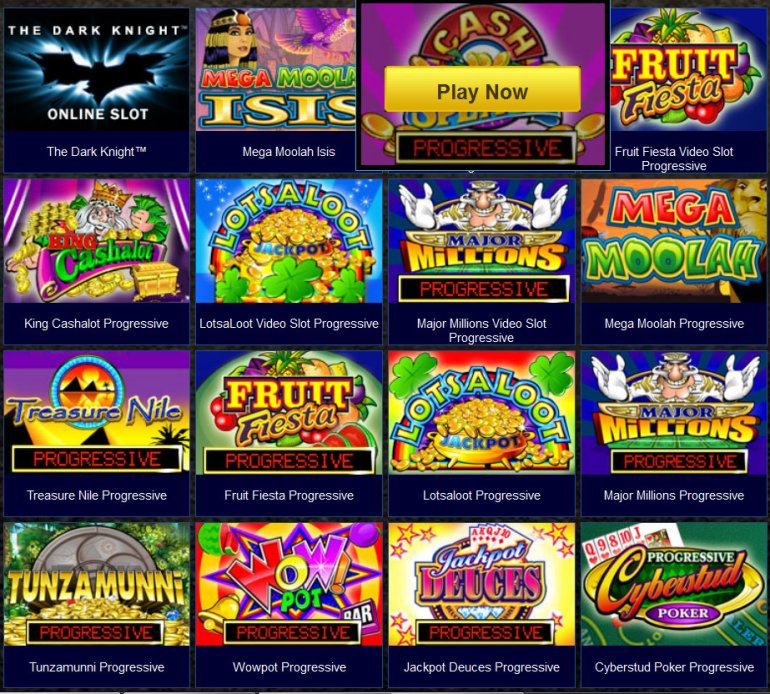 Many games with jackpots from Microgaming are very popular among customers, because they start with large amounts and are often drawn. Such advertising is the most effective one.
It is interesting that you can play using different currencies, supported in the chosen casino. The jackpot size is displayed in these monetary units according to the current foreign exchange rates.
In general, the company offers several models of progressive amounts. Most of them are slot machines, but there are also models of other categories. The most popular of them are discussed below.
Brief History
The first game with progressive jackpot from Microgaming was the classic slot machine Cash Splash, released in the far, taking into account the standards of online gambling, 1997. The slot machines with progressive amounts, released after it, were also traditional models with three reels: Major Millions, Wowpot, Lotsaloot.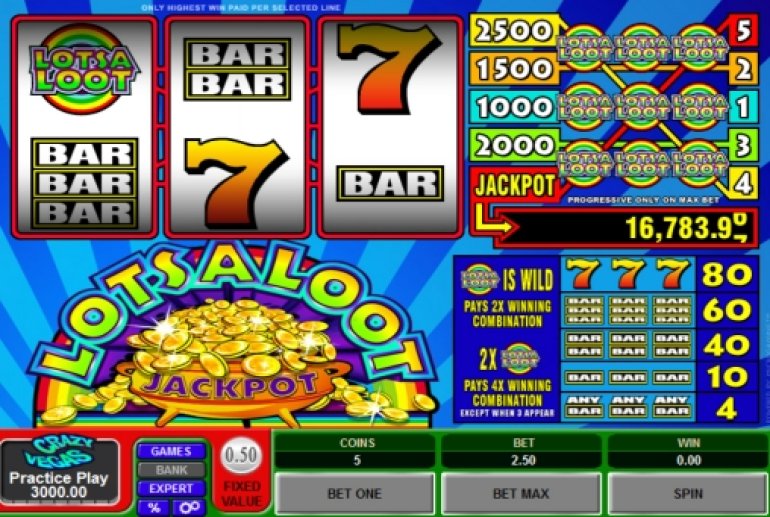 The first model with the jackpot, which didn't belong to slots, was Royale Roulette. Later, the set of these games was expanded by five-reel video slots, poker, blackjack, video poker, as well as some models of other genres.
The one million threshold was overcome in 2002. The lucky gamer hit this jackpot in the slot machine Major Millions. In the same year the record was cracked and reached 1.59 million, in 2003 it reached 1.6 million.
The release of the slot King Cashalot made wins of million dollars almost commonplace events. And such models as Mega Moolah and Break da Bank appeared, which also made many users of online casinos running on software from Microgaming millionaires.
Types of Jackpots from Microgaming
The company offers different types of progressive jackpots. They differ not only in types of gambling games, but also in the principles of drawing.
In the classic models users need to collect a combination of certain symbols in the indicated line (for example, in Major Millions).
There are also versions with extra rounds, where you can get one of the several jackpots (for example, in the slot The Dark Knight).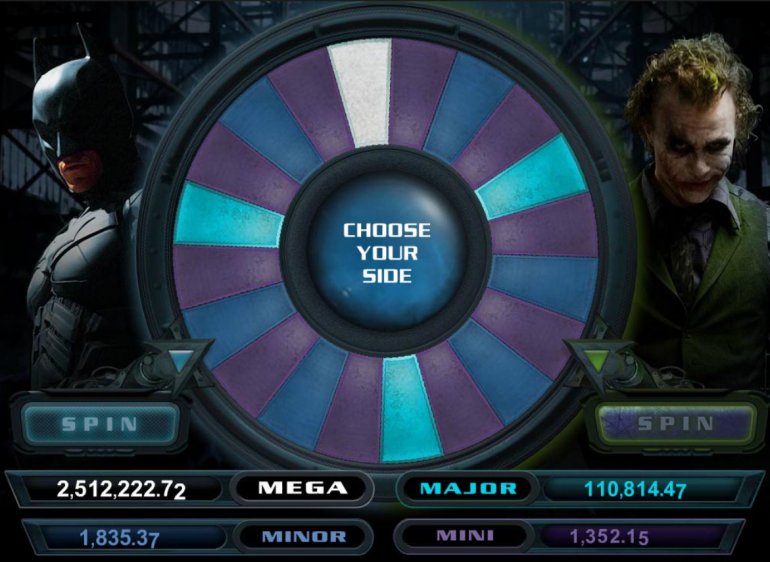 You need to get payouts from the same number five times in a row in Roulette Royale to get the progressive sum.
There are also special types of progressive jackpots, drawn in poker (using additional bets) and video poker (special combinations while betting the highest amount).
Such schemes are considered in detail in reviews of games from Microgaming.
The Largest Payouts
Many lucky gamers have succeeded in breaking the bank of several millions of dollars or euros in the history of progressive jackpots of games from Microgaming. Let us recall several such events by listing them in chronological order and indicating the amount in the currency of the won jackpot:
April, 2008 - $5,556,753 for the gamer from Finland, who staked just fifty cents per spin.
2009 - 1,170,000 pounds.
May, 2009 - 6,374,434 euros for the businessman from Greece (his record has not been cracked till today).
2010 - 2,500,000 and 4,100,000 pounds.
2015 - 5,400,000 euros in the slot Mega Moolah
It does not matter how enormous these amounts may seem, there is no doubt that the new record will be soon.
Famous Games with Jackpots from Microgaming
Let's briefly discuss the most popular models of the brand in which progressive jackpots are available. We have described their basic characteristics and full reviews with a detailed consideration of all their features can be found in the separate articles on the site Casinoz. They are available if you follow the links.
So, there are the following best games of chance from Microgaming:
Mega Moolah is an all-time classic slot! One of the most high-demand developments of the brand, dedicated to the African fauna. This is the five-reel slot with twenty-five paylines, where the jackpot starts from one million dollars! It can be obtained in the round Jackpot Wheel, where four sums are available. There were cases when huge jackpots were won with bets in a couple of tens of cents. For example, 5.5 million for 50 cents or 1.2 million for 25 cents. So there is no wonder that an incredible number of gamers are trying to get the favor of Lady Luck playing this model.
The Dark Knight is one of the novelties of the brand compared to the majority of other models in this list. The gambling machine about the cult character of comics offers four progressive jackpots: Mini, Minor, Major and Mega. The first one starts with ten credits and the minimum sum of the latter one is one million. They are drawn in the special bonus round, which can be randomly triggered during any basic spin. As usually, the elevation of bets in the video slot Dark Knight increases the probability of participation in this game.
King Cashalot provides medieval knights and ladies on the five reels, nine paylines, coins with the fixed value of five cents, thirty-two winning combinations, special symbols and the considerable jackpot that can be won by each user.
Major Millions is a super popular game that is available in two versions: the classic 3-reel slot machine and 5-reel video slot with advanced options. The jackpot amount starts increasing from 250,000 dollars. Throughout the history of this model, this jackpot was hit several times and there were occasions when the lucky gamers got more than one million.
Treasure Nile is a video slot with five reels and nine lines that allows you to compete for the jackpot only when you make the highest bet. It is necessary to collect five images of the Pharaoh in the ninth line.
Caribbean Draw Poker is a variety of draw poker with a 52-card deck without jokers. The jackpot is drawn using an additional bet. It can be obtained by collecting a royal flush in the initial hand.
Mega Moolah Isis is an excellent slot machine with five reels, twenty-five lines and various special symbols. There are four kinds of progressive jackpots: Mini, Minor, Major and Mega. They start with 10, 100, 10,000 and 1 million, respectively. These amounts are drawn in the bonus round.
Roulette Royale is a traditional roulette with classic bets and stunning interface, which has one significant difference, namely a progressive jackpot. Any gamer who wins five times in a row with the same bet can get it.
Progressive Cyberstud Poker is a unique poker game from Microgaming, where users can also compete for the jackpot by making an additional bet.
Triple 7s Progressive Jackpot is a very interesting kind of blackjack with the cumulative sum.
Tunzammuni is a classic slot with three reels, one payline and a progressive jackpot that can be received betting five coins.
Jackpot Deuces Progressive SupaJax is an unusual variant of video poker. It is primarily suitable for gamblers who like to chase huge jackpots.
Of course, we have considered not all the games from Microgaming with jackpots. The complete list can be found in major casinos running on software from this company. Reviews of all models of this brand without exceptions are available in the special section of Casinoz. Most of them can be tested for free on our website.
Conclusion
As you can see, the system of progressive jackpots from Microgaming is diverse, interesting and exciting. Nobody argues that it is very difficult to win one of such amounts, because millions of users compete for them. But do not forget that each this game has many other ways of getting payouts, even though they are not so impressive. So, you always have a chance to be in the black!
Do you want to talk about personal experience in chasing progressive jackpots? Feel free to share your impressions in the comments to the article.