The global underground gambling market is many times higher than the industry of legal gambling. In one form or another gambling entertainment can be found even in countries where all types of such games are strictly prohibited.
Further in the article, the statistics on different aspects of the underground gambling business are considered. The amounts are in U.S. dollars. For some items, the information is several years old due to numerous difficulties in the collection and processing of such data.
$1.7 billion - revenues of the Ndrangheta gambling group
Criminal clan of the Ndrangheta (Italian. 'Ndrangheta) from the Italian the province of Calabria is not as famous as Cosa Nostra or Camorra. However, for many years it remains one of the most influential criminal syndicates in the world.
The clan revenues amount to tens of billions of dollars a year. Illegal gambling brings a fair part of the total revenue. According to information research organization Demoskopika, in 2013 Ndrangheta earned one billion seven hundred million dollars on underground gambling. Total revenue was over seventy billion.
500 people a year – the number of cheaters detained in Las Vegas
Nevada Department of Gaming Control claimes that every year about half a thousand people are detained in Las Vegas for attempts in some way to cheat the casino. We are talking about the offenses, serious enough to get the police involved and take the case to court.
Only a third of the fraudsters are working at casinos. The rest scammers are visitors.
In recent years it has become increasingly difficult for security officers to identify sharpers because criminals are adopting the latest achievements of science and technology. They often use miniature cameras, pocket computers, portable sources of ultraviolet and infrared radiation, special contact lenses and more.
A hundred people a year are detained at cockfights in California
Illegal cockfights are very popular in California. Upon at stake sometimes are impressive amounts. The stakes are particularly high in Los Angeles. The police say that one successful bet can bring up to fifteen thousand dollars.
In 2010, the police conducted a large-scale raid in San Bernardino. During the operation, they detained forty-three organizers of the underground sweepstakes and about four hundred cocks (My Fox LA, 2013). However, they failed to eradicate this type of criminal activity. Bets on cockfights are accepted so far.
$2000 a day - the income of the organizers of cockfights
Romanian Princess has been detained in Oregon. She arranged cockfights betting on her ranch. Her husband, a former Deputy Sheriff helped her.
The couple organized sweepstakes and also provided guests with additional paid services: food, drinks and related entertainment. Their average income per day was two thousand dollars.
How much does it cost to arrange a football fixing?
Match-fixing is the scourge of modern sport. Especially often they are arranged in football. Here are the statistics of this type of fraudulent activity in different countries.
In Croatia - $25 000;
In Italy-up to $500 000;
Total revenue of match-fixing organizers in the world is up to $15 000 000 000 per year;
Record profit of the organizers - more than $2 600 000 000 for the match in Italy;
Underground gambling in Thailand
Chulalongkorn University Institute for social research started collecting statistics on gambling in Thailand. The results were shocking:
The total amount of underground bets is $21 - $27 billion;
64% of residents placed bets during the year;
63% of Thais began to play for money to twenty-four years;
About twenty million participate in underground lotteries.
A little over nineteen million buy tickets of the state lottery.
More than three million Thais play at illegal establishments.
There are around seven hundred thousand to a million underground casinos in Thailand, providing different types of gambling entertainment.
As you can see, most people in the country prefer illegal gambling.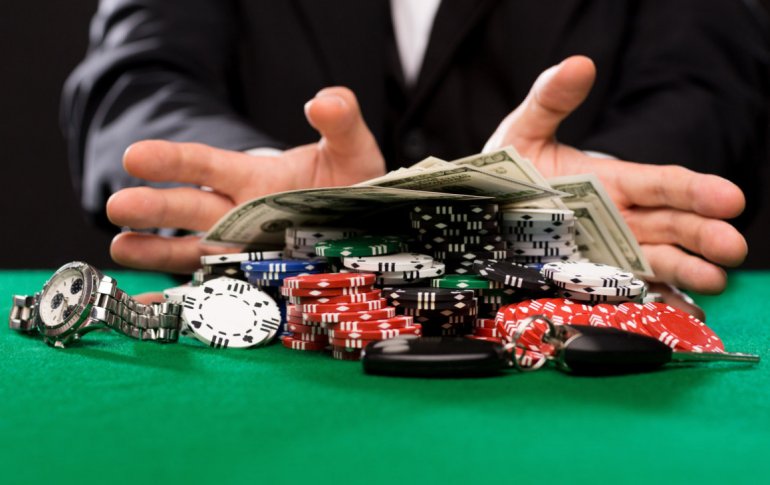 Illegal betting statistics
Underground sweepstakes operate in most countries of the world, covering all popular sports. Here is an interesting data:
From eighty to three hundred and eighty dollars a year accept underground bookmakers on football matches of the NFL League in the United States.
Sixty to eighty billion dollars is the annual volume of underground bets on College football games in the USA.
From thirty to forty billion dollars is the annual the amount of illegal baseball betting in the United States.
Every year at a basketball tournament, The March Madness underground put about two and a half-billion dollars.
One percent of NCAA League basketball games are fixed.
About fifty billion dollars that's the total the annual turnover of illegal betting on cricket.
According to FIFA, the earnings of underground bookmakers taking bets on football matches are about fifteen billion dollars in year.
About a third of athletes who play for American college teams are betting. They are not allowed to participate in sweepstakes, so they they act through figureheads or prefer illegal bookmakers.
Up to 80% of the global betting industry is accounted for by underground sweepstakes.
Money laundering through illegal gambling
Criminals have learned to launder money in various ways. Gambling is not the last one on this list. A bit statistics:
Organization for economic cooperation and development (OECD) estimated that every year in Germany from sixty-five to seventy-eight billion dollars are laundered. More than one hundred and fifty million of them fraudsters launder using different types of underground gambling.
According to the report of the Chinese Congressional Executive Commission, up to two hundred and two billion dollars a year are laundered in Macau casinos.
Paris Sorbonne and the International Sports Centre security has estimated that up to one hundred and forty million sports bets are made with the aim to launder money.
Other data
Finally, some more interesting statistics:
At least 16% of American College students play online gambling at least once a month.
In 2009, 600,000 people were arrested in China for participation in different types of underground gambling.
Experts say casinos in Macau hide a large part of their income. According to analysts, only in 2013 they concealed about ninety billion dollars, declaring only forty-five billions over the same period.
Conclusion
Large sums money rotate at casinos and other gambling establishments that attract scammers of all kinds. In addition, the features of this type of business makes possible to carry out all kinds of financial fraud: to launder money, arrange match-fixing, offer illegal services and so on.
There can be no doubt that criminal activity in this industry will never stop, no matter how hard the authorities try to put an end to it.
P.S. the article will be supplemented with new statistical data as it come.