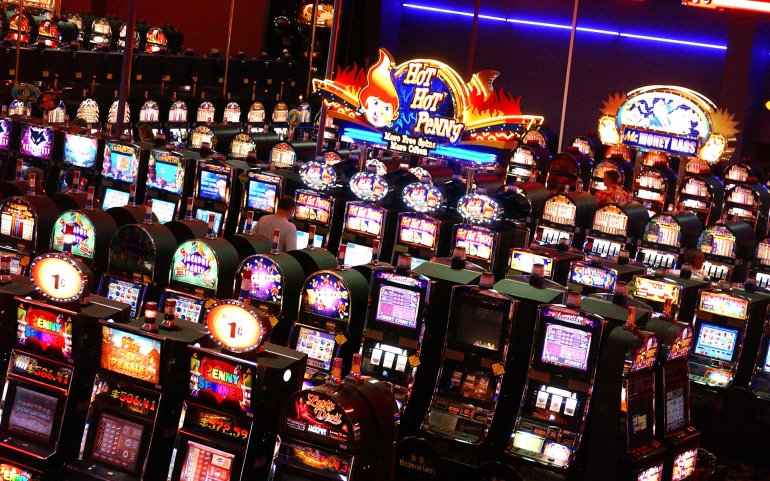 The terms "hot slots" and "cold slots" (also, "loose slots" and "tight slots") appeared back in the days when slots were mechanical. Like any other mechanical device, they could not be perfect. Attentive casino visitors managed to detect patterns making payouts (including large ones) much more than others. This was due to worn parts or flaws in the design. Of course, modern slots are not so primitive.

How to Search Hot Slots
Before discussing the features of modern slot slots, let's talk about superstitions and prejudices popular among those searching for hot slots. We emphasize that this is not a guide to action and a simple survey.
Games with high house edges surround hot slots. Thus, loose slots are more challenging to find. Besides, most visitors play different slots. Even if they win, they will lose their winnings.
Hot slots are at the entrance. On the one hand, few people want to play near the door. On the other hand, if visitors know about a profitable slot next to them, there will always be a crowd around, creating a buzz. As you know, new visitors never leave the casino without discovering its popularity's secret.
Near the gaming tables, there are unprofitable slots. Fans of roulette, poker, blackjack, and other games are often tempted to throw a few coins into the slot. This happens most often when they have no luck at the table. Why put hot slots near them?
Hot slots may be located in the back of the hall. Happy shouts from winning visitors and loud music attract customers. To take a closer look at what is happening, they will be forced to pass through the room.
Next to the bar or buffet, there may be only tight slots. While the player is standing in line or waiting for cocktails, he might make a couple of bets on the slot, which is located nearby. Naturally, it should be a cold one.
Loose slots are often near the cash register. Winning visitors go to the cashier for their money and see how their large winning reduces. Not everyone will find the strength to keep from further playing.
Many of these arguments sound pretty logical. The problem is that the concept of hot slots initially implanted in this phrase is not actual anymore. Modern slots are equipped with random number generators. They do not wear out, and you can't intervene in their work legally.
And Yet?
Nevertheless, each more or less experienced casino client knows that the RTPs in different slots are significantly different. Their range may be from 80% (extremely rare) to 98% (more common).
Of course, slots with high paybacks look looser than those with high house edges. Besides, it is no secret that even casino managers divide slots in their casinos into more and less profitable ones.
Therefore, if you have to play in a land-based casino with unknown models of slots, these recommendations may be helpful. Although managers may be guided by the same principles when installing slots in the hall.
Are There Hot Slots at Online Casinos?
At internet casinos, the situation is much easier. Almost any game from a famous manufacturer includes the Help section with all the necessary information. It would be best to choose reliable casinos with certified software and slots with the highest RTP, suitable volatility, and appropriate bet range.
Reviews of games and casinos on Casinoz will help you to do that. Read, choose, and good luck!
Do you believe in loose slots and tight slots? Share your opinion and experience in the comments.